While many fans are clearly eager to snap up Google's debut foldable – the Google Pixel Fold, which launched at Google IO last month – rumors of it originally arriving alongside another folding Pixel have now been confirmed to be true.
Google previously hinted at the possibility that it was considering more than just the vertically-folding book-style form factor of the Pixel Fold; with the company's product manager, George Hwang, claiming that his team was "definitely looking" at "different types of devices, different types of technologies," during IO.
Since the event, however, the company's head of design for hardware products, Ivy Ross, subsequently went on-record during the latest episode of the official Made By Google podcast to confirm that a second foldable form factor was indeed in the works too.
At around the 17:20 mark of the episode (titled 'Pixel Perfect') Ivy states, "I'm really proud of the team because there was another foldable model that we had created, that we had the discipline to hold back and say 'nope, it's not good enough yet,' and really wait until we felt like we could do something that was good enough or better than what was out there already."
Ross' statement clarifies Hwang's previous line about "different types of devices" but more importantly leaves the door open for another Pixel with a different folding form factor.
Phrases like "the discipline to hold back" and "it's not good enough yet" could be interpreted as this second Pixel foldable isn't dead in the water, but rather on ice until the team behind it is happy that it's ready for consumers and offers something that is "better than what was out there already."
Something to prove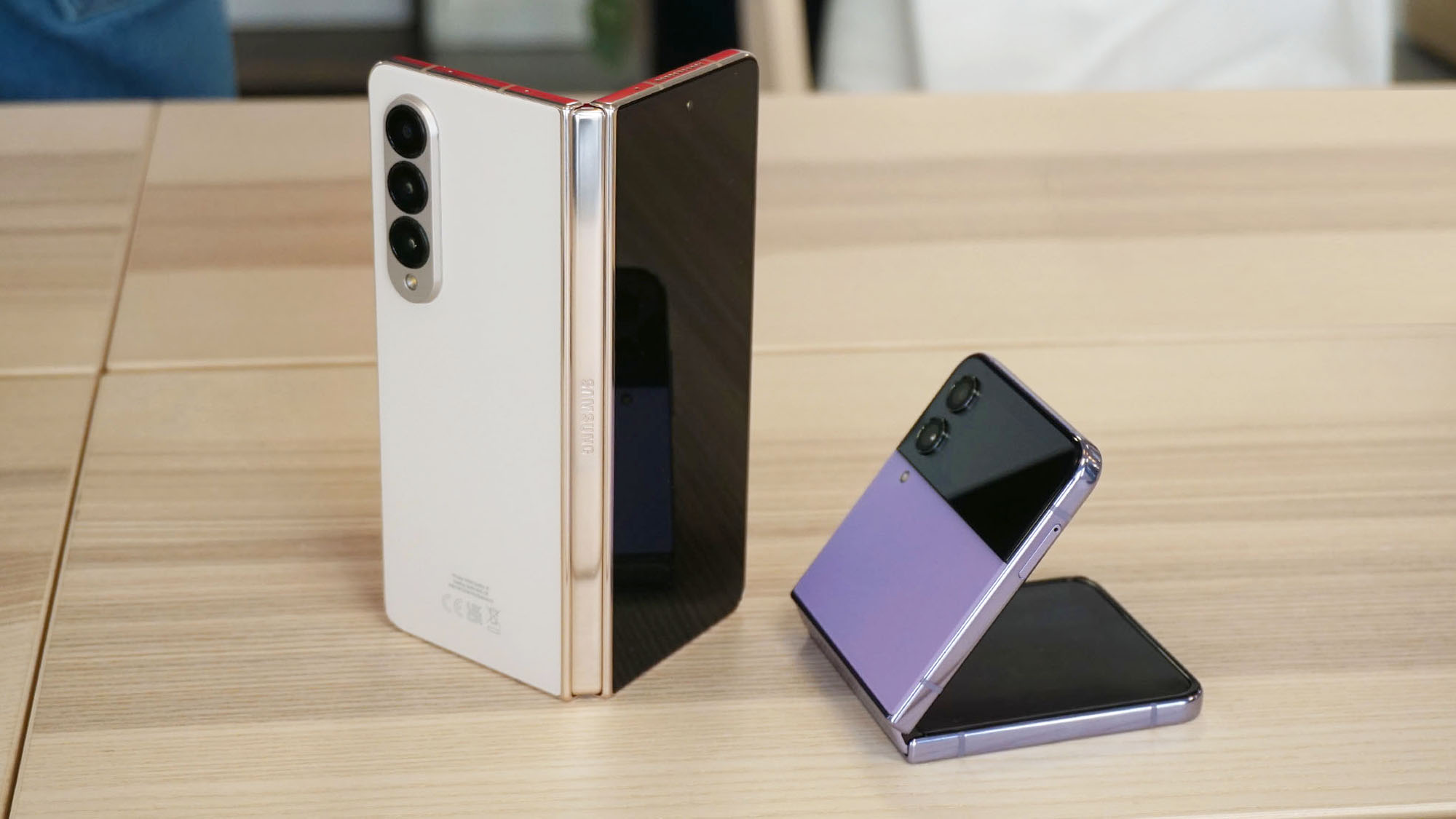 Of course, what's out there is Samsung, who has its best foldables – the Samsung Galaxy Z Fold 4 and Galaxy Z Flip 4 – in more markets internationally than any other phone maker.
In Google's homeland of the US, foldable fans have only really had Samsung to choose from in recent years; especially after Motorola chose not to release the Motorola Razr 2022 in the region, leaving only the 2019 and 2020 revivals to serve as less-than-stellar alternatives to Samsung's offerings. The door is clearly open for some more foldable competition Stateside, and Google has finally cottoned on.
While a clamshell design was never explicitly stated by Ross, it does seem to be the most logical companion foldable form factor to the Pixel Fold; especially based on the competition's strategy. Samsung started with the vertically-hinged Fold before later introducing the clamshell Flip, Oppo released the Find N and Find N2 before releasing the Find N2 Flip, a few of Huawei's Mate X foldables were on the market before the P50 Pocket debuted, and Vivo recently followed up its X Fold line with the X Flip. Motorola is the outlier in this regard, with its clamshell-only foldable lineage at the time of writing.
The caveat to rushing into the foldable space is that Android has been a famously lacklustre experience on larger screens for years now, with only a handful of manufacturers able to wrangle the experience into something usable and desirable (as you'll find with our rundown of the best Android tablets).
With Google IO 2023 giving us the Pixel Fold and the Pixel Tablet, both building on the groundwork laid by Android 12L and Android 13, it's clear that Google is finally taking improving that big-screened Android experience seriously, which also reinforces why a secondary Pixel foldable – especially one with a different form factor – may have fallen by the wayside, for now.