It looks like Horizon Forbidden West's Burning Shores expansion will be the game at its peak, as the game's developer looks to leverage the power of the PS5 console. 
Horizon Forbidden West game director, Mathijs de Jonge, took to the official PlayStation blog to briefly discuss what kind of experience the Burning Shores expansion will offer when it launches on April 19. And unsurprisingly, it all comes down to its PS5 exclusivity, ditching the last-gen PS4 entirely.
Set amid the ruins of Los Angeles, Burning Shores will introduce new hazards and biomes for protagonist Aloy to conquer. Among these seem to be volcanoes, fonts of lava, and all-new, extra-large machine enemies to encounter.
"On Horizon Forbidden West, everything we added or increased was something we'd need to have a plan around how to optimize for PS4 as well," de Jonge explains. 
"On Burning Shores, since we can just focus on PS5, we've been able to charge forward and we're really excited about what we've been able to pull off in creating this stunning post-post-apocalyptic version of Los Angeles."
It sounds like Burning Shores will be even more of a feast for the eyes than the base game, then. And that's particularly exciting, considering Horizon Forbidden West isn't only one of the best PS5 games, but a standout visual showcase across all current-generation consoles.
Another exciting detail from de Jonge alludes to Burning Shores' combat. Thanks to PS5, it seems that players will be treated to some particularly ambitious set pieces.
"Another notable one is a particular battle scene that requires a LOT of memory and processing power!" states de Jonge. "To achieve this grand vision both technically and creatively, we definitely were thankful for the many advantages that the PS5 hardware brings."
Are we finally done with last-gen support?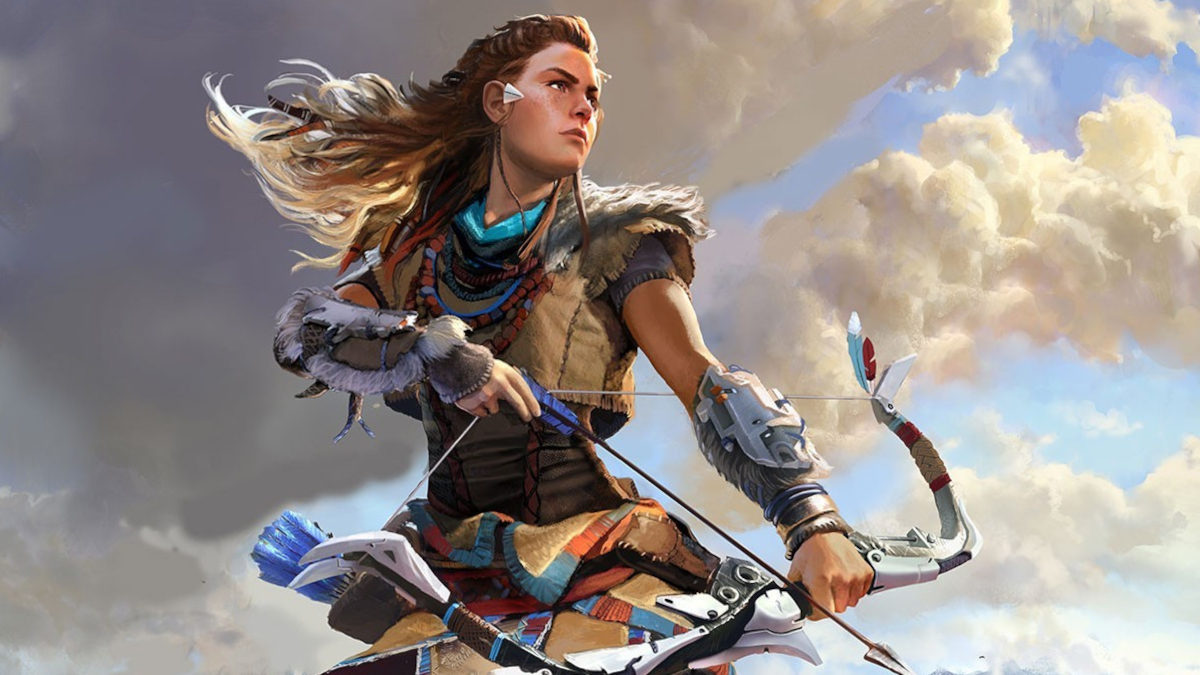 Several first-party PS5 games have had to adopt various compromises to facilitate their respective PS4 versions. That includes God of War: Ragnarok and Gran Turismo 7. It's also not uncommon to see third-party publishers launch titles across generations, too, such as Capcom with Resident Evil Village and Street Fighter 6.
However, there appears to be something of a sea change when it comes to cross-generation releases. Street Fighter 6, for example, isn't launching on Xbox One at all. Meanwhile, Marvel's Spider-Man 2 is launching exclusively on PlayStation 5, alongside other hotly anticipated games like Final Fantasy 16.
These are all titles launching this year, and as the PS5 supply chain has become less of a bottleneck in recent months. We've argued that the PS5 and Xbox Series X are being held back by last-gen and appears that publishers are keener than ever to fully embrace the power that current-gen consoles provide.
That said, the PS4, nearly ten years on, is still a phenomenally popular console, and I wouldn't be surprised to find the odd cross-gen release appear on Sony's platforms in the near future. But finally, it does appear that Sony is at least loosening its need to feature games across both PS5 and PS4.