The latest iPhone 15 leaks
– There could be a super-premium Ultra model
– The top models might have periscope cameras
– All four phones could have a Dynamic Island
– Titanium frames could be used by some of the line
– Prices could get even higher
– Expect Apple to finally switch to USB-C
– 48MP primary cameras on all four models
– A17 chip for Pro models, A16 for the non-Pro models
– A17 chip could outperform A16 by 20%
– No ProMotion technology for non-Pro models
The iPhone 14 line may only have hit shelves as recently as September, but we're already looking ahead to what the iPhone 15 and its siblings might bring to the mobile table in 2023. 
Indeed, iPhone 15 leaks are beginning to roll in, which isn't much of a surprise, given that Apple rumors can sometimes surface years in advance of a new product's launch. The biggest news so far is that the iPhone 15 Pro Max could be replaced by an iPhone 15 Ultra in 2023, and we've also heard several tidbits about the features set to be included (or not included) on the iPhone 15 and iPhone 15 Plus. 
So, to give you a (very early) idea of what to expect from Apple's next iPhone line, we've put together this one-stop-shop guide to all the latest news, rumors and predictions, which we'll be updating throughout the year. 
Cut to the chase
What is it? Apple's 2023 generation of smartphones
When is it out? Likely September 2023
How much will it cost? Possible price increase over iPhone 14
iPhone 15 release date
Likely to launch in the first half of September
The shipping date will probably be a week or so later
We haven't heard any iPhone 15 release date or launch date rumors yet, but that's to be expected – they rarely occur more than a month before the launch event itself.
For the iPhone 14, that event fell on September 7, with three of the four phones going on sale over a week later, on September 16 (and the iPhone 14 Plus on October 7). Apple generally picks the first or second week of September for its launches, and usually opts for a Tuesday, though occasionally goes for a Wednesday event.
In 2023, that means September the 5 or 12 are quite likely (both are Tuesdays), though the 6 and 13 are possibilities too.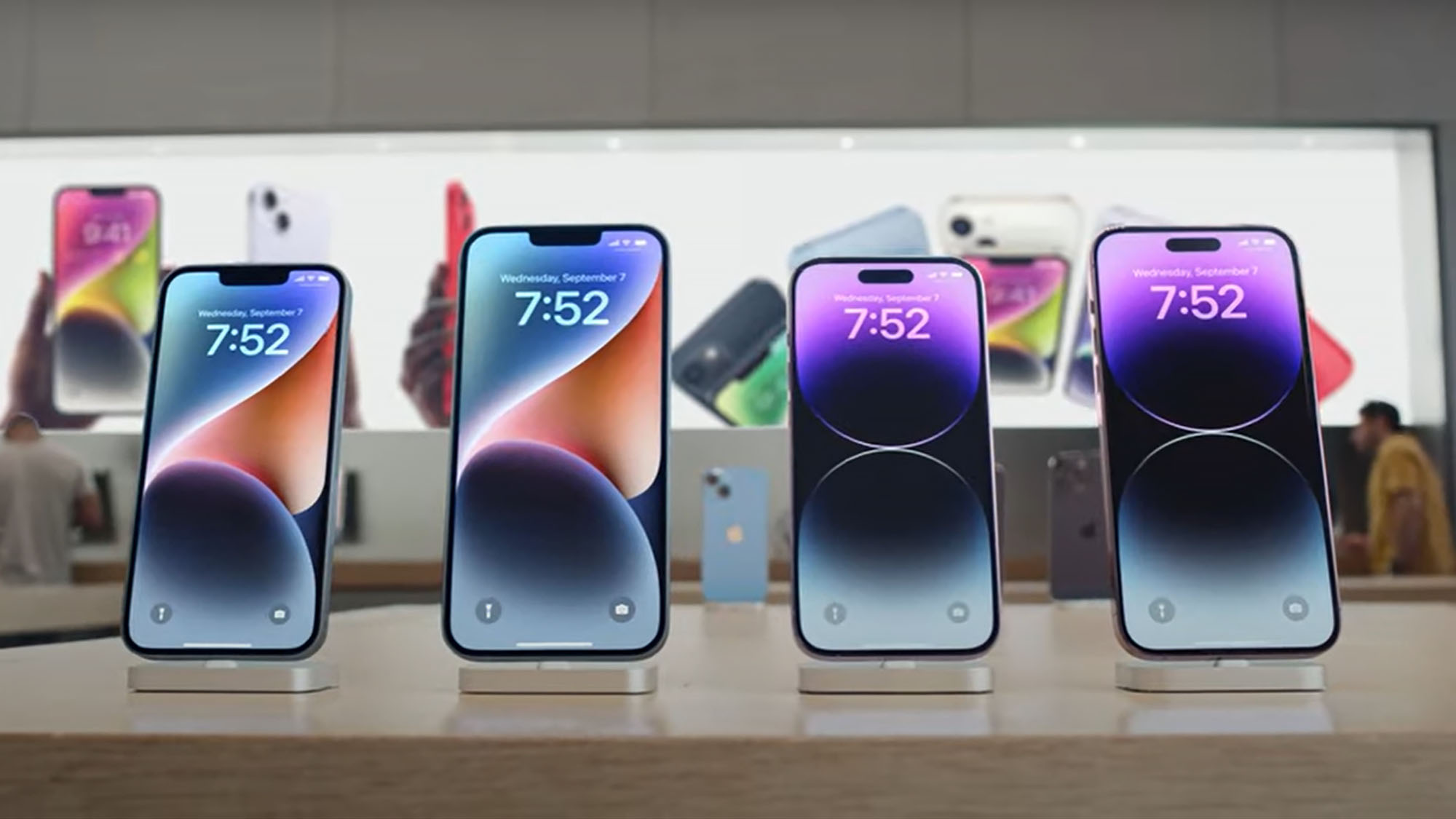 iPhone 15 price
Pricing could be similar to last year
If anything prices may rise rather than fall – other than maybe the Plus
With regards to the price, again we haven't heard many leaks or rumors, but the iPhone 14 range presented a slight price increase over the iPhone 13 equivalents. This could be repeated in 2023 for the iPhone 15.
For context, while there are four members of the iPhone 14 family, here are the prices for the cheapest, and most expensive, options:
iPhone 14 128GB: $799 / £849 / AU$1,399
iPhone 14 Pro Max 1TB: $1,599 / £1,749 / AU$2,769 
So that's the full scope of the current range's pricing, though obviously there are many devices and storage choices between those points.
As for the iPhone 15 line, one price rumor points to the iPhone 15 Ultra – a new phone that could land in place of an iPhone 15 Pro Max – starting at $1,199 (likely around £1,309 / AU$2,099 based on Apple's typical pricing) at best.
The iPhone 14 Pro Max starts at $1,099 / £1,199 / AU$1,899, so if accurate the next model would be at least $100 more expensive.
That's believable, especially as Apple has suggested people are willing to spend enormous amounts on a phone.
However, the iPhone 15 Plus might be cheaper than the iPhone 14 Plus according to a leak. This change would be because the iPhone 14 Plus isn't selling brilliantly. For reference, the iPhone 14 Plus starts at $899 / £949 / AU$1,579.
iPhone 15 design and display
Every model might have a Dynamic Island
One or more models might have a titanium frame
A big iPhone 14 Pro feature is the 'Dynamic Island', a fancy marketing name for the 'punch-hole' front-facing camera that Apple is using, and a leak suggests that the non-Pro iPhone 15 models could get this, too.
We've also heard more recently from multiple sources that every iPhone 15 model will get the Dynamic Island. Evidence for this claim has emerged, too, with leaked videos – one of which you can see below – showing the front glass for reportedly three iPhone 15 models. They all include Dynamic Islands along with slightly curved bezels, with the Pro models having smaller bezels than the standard ones.
Contradicting that Dynamic Island claim, though, is the belief that the iPhone 15 series could use under-display cameras, of the sort that sit below the phone screen to ensure no display space is taken up. However, at TechRadar, we're not too sure about this one.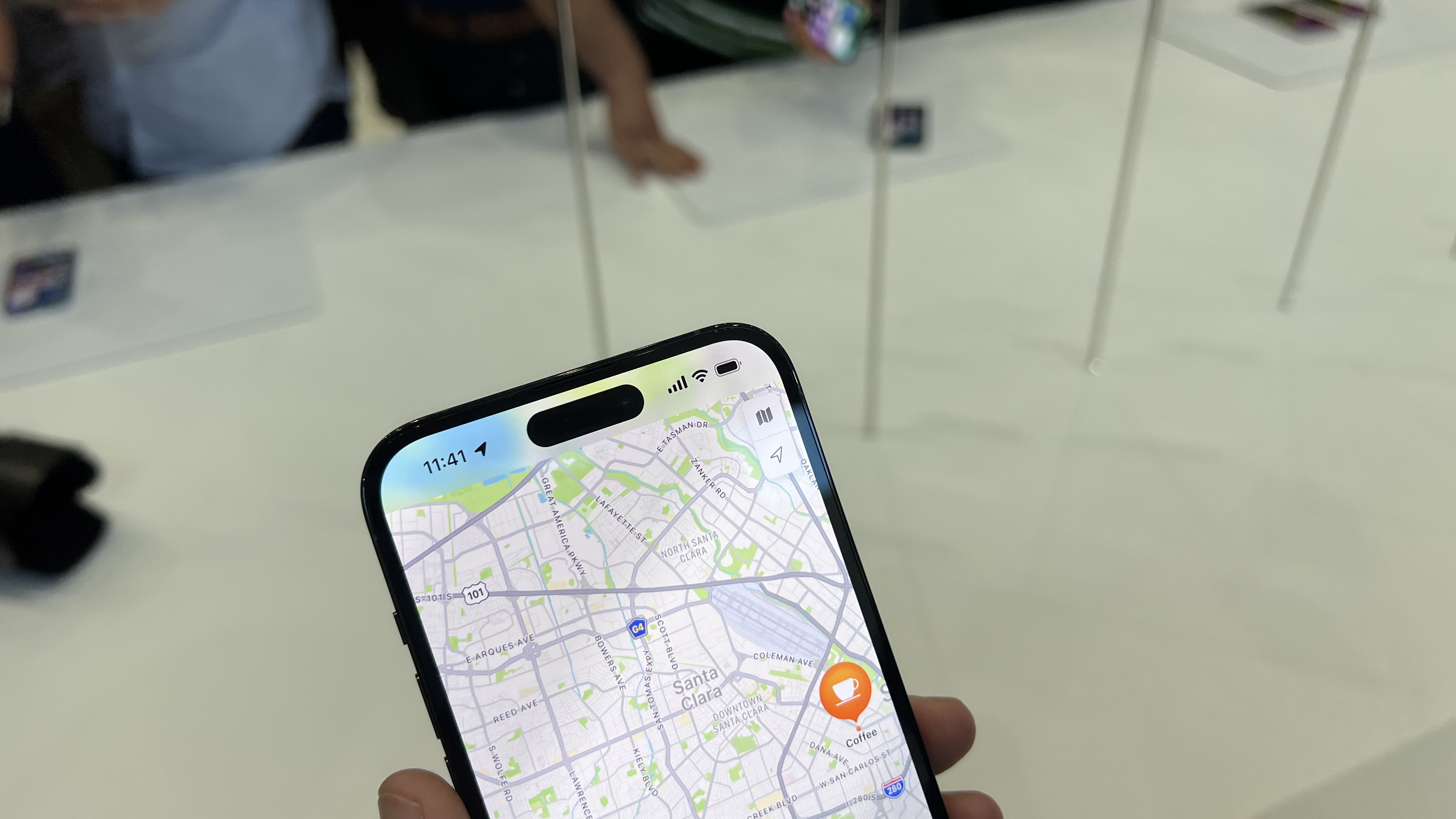 Less exciting news is the rumor that the iPhone 15 and iPhone 15 Plus won't inherit the iPhone 14 Pro's ProMotion technology and always-on display functionality.
For those not in the know, both the iPhone 14 Pro and iPhone 14 Pro Max boast adaptive 1-120Hz refresh rate technology (dubbed ProMotion) that automatically adjusts the smoothness of their displays to suit whatever's happening on-screen. Apple's always-on display functionality relies on ProMotion to function, so it looks like both of those high-end features will again be reserved for the iPhone 15 Pro and much-rumored iPhone 15 Ultra. 
As for the design, one source claims that at least some iPhone 15 models might have titanium sides. They added that the sides might curve towards the back of the phone on the iPhone 15 line, rather than being positioned at a right angle as with the iPhone 14. 
These curved sides are still being decided on by Apple, though, according to another source, so there's a chance they won't happen.
That said, a leaked photo has now emerged showing those curved sides, along with a brushed metal (likely titanium) finish on what's reportedly an iPhone 15 Pro, so there's a good chance these changes will happen. There's also a USB-C port – more on which further down.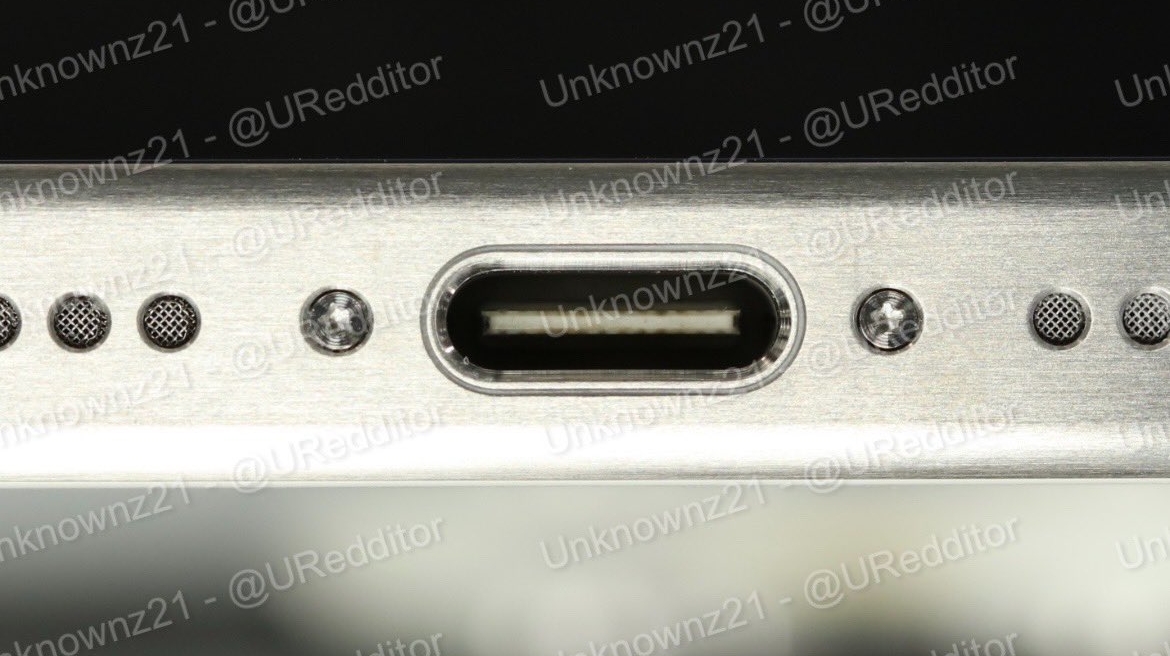 Another rumor suggests that all four iPhone 15 models are going to get slightly curved edges – so we might be heading back to the iPhone 11 look – while the Pro and Pro Max (or Ultra) phones will have thinner bezels too. Meanwhile, the iPhone 15 and iPhone 15 Plus are apparently getting a new camera bump.
Also on the design front, the iPhone 15 Pro – and likely also Ultra – could get solid-state volume and power buttons that don't physically move. The volume buttons will be a single button, and the mute switch will change to a button too, according to leaks.
Some unofficial renders based on case specifications have emerged online as well, and you can see one of them below. If these are accurate, then the Pro models are going to come with thinner display bezels, edges that are more curved, and bigger camera bumps compared with the phones that came before them.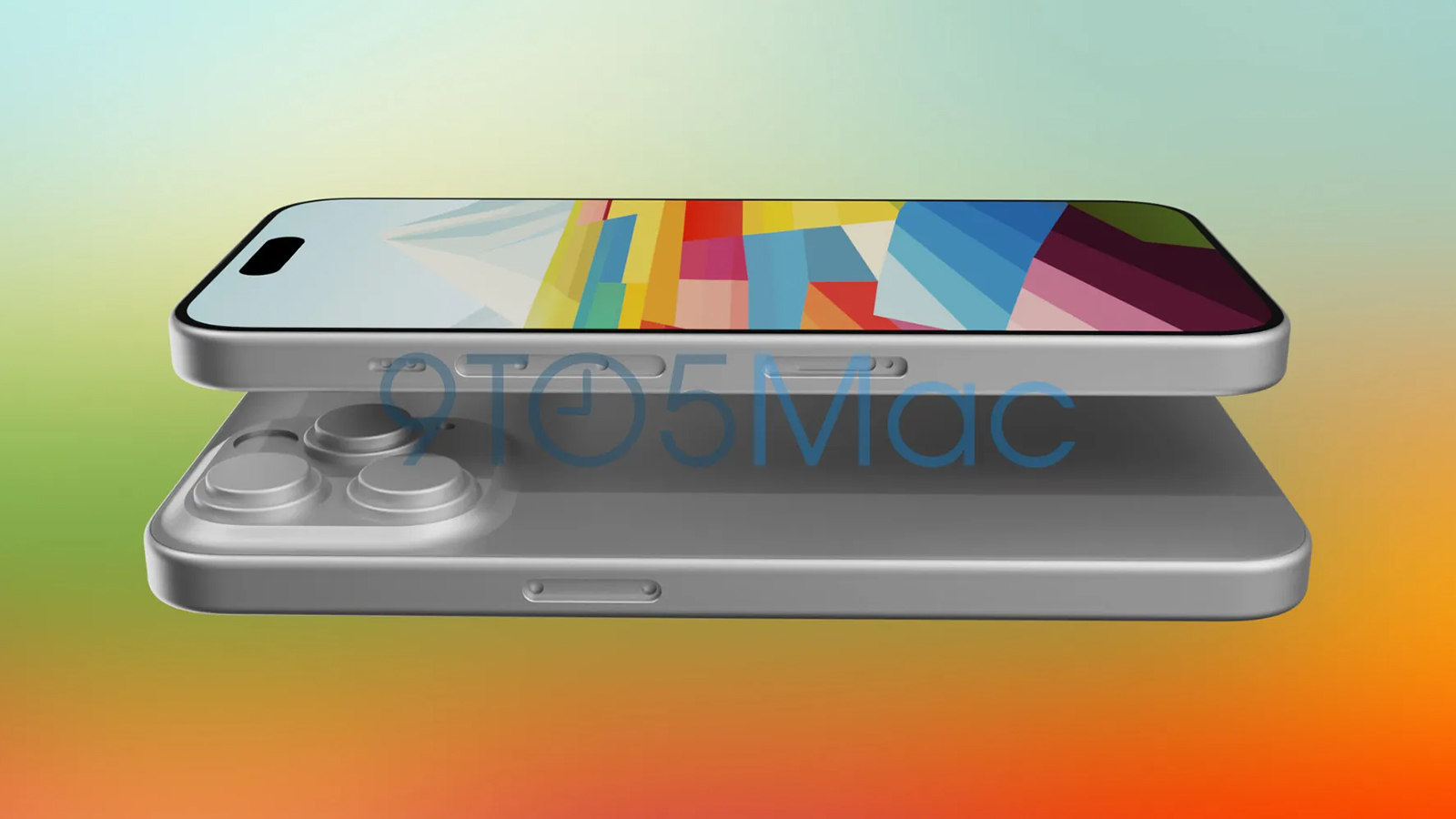 Further renders showing off the iPhone 15 Plus and the iPhone 15 Pro Max have since emerged as well, showing the same design changes: USB-C, more rounded edges, and the addition of the Dynamic Island on the less expensive models.
It looks as though the dimensions of the iPhone 15 handsets are going to be more or less the same as their iPhone 14 equivalents, although there are reportedly going to be some slight variations in the size of the camera bumps.
Exclusive:iPhone 15 Pro Max(or iPhone 15 Ultra),Rendering based on CAD.Compared with 14ProMax,bezel is narrower,but thicker.Titanium alloy middle frame with frosted process, Type-C ,No physical button design. pic.twitter.com/d4fLOeqWSuFebruary 25, 2023
iPhone 15 camera and battery
The top model could have a periscope camera
We might see all four phones equipped with a 48MP main sensor
On the camera front, we've heard that the Pro models might come with periscope cameras that should improve the telephoto zoom capabilities.
That said, a big leaker suggests that the iPhone 15 Pro Max will actually be called the iPhone 15 Ultra – following on from Apple's adoption of this suffix elsewhere – and will bring extra features over the iPhone 15 Pro.
A key example listed is in the camera department, as while the iPhone 15 Pro is apparently expected to retain the telephoto zoom lens of the 14 Pro, the iPhone 15 Ultra is rumored to get a periscope lens for even further zooming, likely around 5x. So we might only see the very top phone get a periscope snapper.
We've actually heard this quite a few times now, from various sources, making it sound very likely – though whether the phone with the periscope camera will be called the Ultra or the Pro Max is less clear.
That's not the only possible camera upgrade though, with another source saying a new Sony sensor will be used by the iPhone 15 line, one that's state-of-the-art, captures more light than current sensors, and avoids overexposing or underexposing shots.
Plus, all four models might have a 48MP main sensor according to analyst Jeff Pu (via 9to5Mac), which would be an upgrade for the cheapest two.
We haven't heard anything about the battery yet, but in terms of charging, one report suggests Apple is working on a reverse wireless charging feature, which could let you use your iPhone to wirelessly charge other gadgets, such as an Apple Watch.
Leaks surrounding this feature have existed for years, so don't get your hopes up, but it's a possible inclusion.
iPhone 15 specs and features
An A17 Bionic chipset for the Pro models and an A16 Bionic for the others
A17 Bionic chipset could outperform its predecessor by 20%
All four phones might get USB-C
When it comes to the core specs of the iPhone 15, there's some things we're almost certain of. For example, one report says that Apple is working on the 3nm A17 Bionic chip for the iPhone 15. Given that the iPhone 14 Pro and Pro Max use the A16 Bionic, and that 17 is one higher than 16, we could have guessed this anyway.
More reports go into further detail, saying that the A17 Bionic should be more efficient than the A16 Bionic, which would likely lead to improved battery life. What's more, according to Chinese outlet DCInside, the A17 Bionic will boast a 20% more powerful CPU than its predecessor, the A16 Bionic, meaning the iPhone 15 Pro should enjoy sizeable speed gains over the iPhone 14 Pro and iPhone 14 Pro Max. 
Crunching the numbers, DCInside reports that the A17 Bionic earns a single-core score of 3019 and a multi-core score of 7860 on Geekbench 6, where the A16 Bionic scores 2504 and 6314, respectively. Naturally, we'd suggest taking these rumored figures with a pinch of salt, but it's exciting to think that the Pro-grade iPhone 15s might sport benchmark scores to rival Apple's M1 MacBooks.
However, we expect the standard iPhone 15 to inherit the latter's A16 Bionic, just as the standard iPhone 14 inherited the iPhone 13 Pro's A15 Bionic. We've heard this multiple times now, so it'll be a surprise if Apple bucks its own trend come September.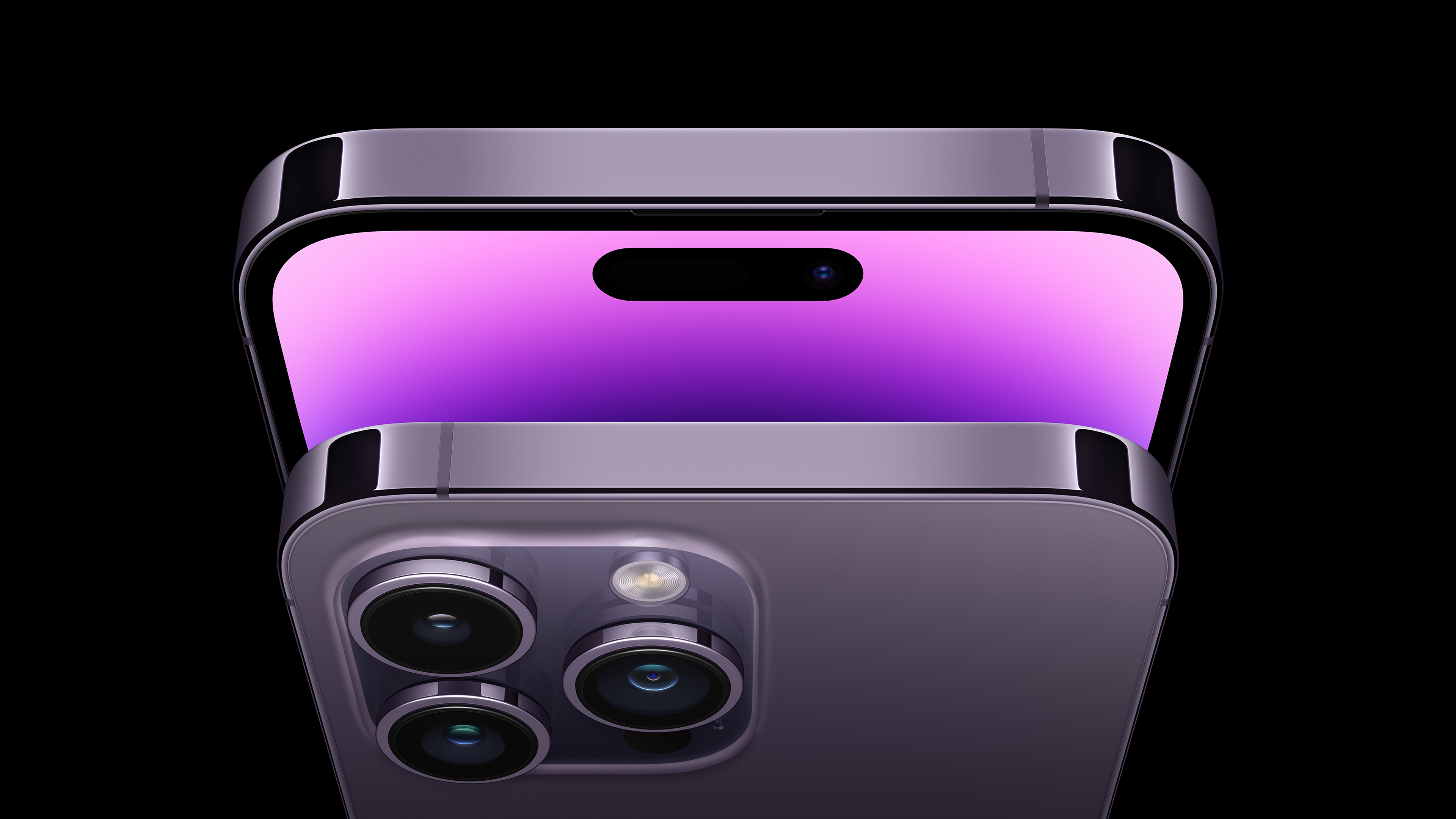 Sticking with chipsets, it seems likely that Qualcomm will be supplying the 5G modem again. The Snapdragon X70 looks certain to get picked, offering improved performance from the Snapdragon X65 in the iPhone 14.
As for the other specs, we've heard predictions that the Pro models are going to make the jump to 8GB of RAM with the iPhone 15. Another difference between the Pro and non-Pro models could be support for Wi-Fi 6E in the case of the Pro models.
We might also see a USB-C port on every iPhone 15 model. The EU has told Apple that it has to add USB-C charging ports to iPhones from 2024, but lots of fans believe that Apple will adopt the charging standard earlier, in 2023 instead – and at least one leak points in that direction.
More recently we've heard another reputable source say the entire iPhone 15 line will get USB-C, but they added that only the Pro models will offer upgraded data transfer speeds. This has now been stated by multiple sources.
These two phones could apparently have data transfer speeds of either 20Gbps or 40Gbps, while the standard iPhone 15 and iPhone 15 Max would reportedly be stuck with the same 480Mbps speeds as the current models.
We've also now seen a photo, which you'll find in the design section of this article, showing an iPhone with a USB-C port, so the addition of one is looking ever more likely. But Apple could restrict the accessories that can connect via USB-C.
Saying that, some fans are hoping that Apple doesn't ditch its own Lightning port any time soon, even suggesting that the company could unveil a totally portless iPhone first.
That's looking unlikely though as Apple has now confirmed that it will switch to USB-C – at least in Europe, though the company hasn't said whether it will make the change globally. Nor has it said which model will be the first iPhone to get USB-C, so it might not be the iPhone 15.