New Prime Video movies are added to Amazon's streaming platform every week. In March, a wide range of films have arrived on the service, including science-fiction, dramas, and thrillers. It's been a challenge to select just a few to add to this shortlist, but that's not a bad problem to have. 
In the Prime Video guide, you'll find movies to suit all ages and genres, including must-see classic films, newly-released blockbusters, and everything in-between. Even better, we'll continually update it as more great movies arrive. 
Bear in mind we've only included titles added over the last few months. If you'd like a more comprehensive list of what's available, regardless of when it landed, read our best Amazon Prime Video movies list.
New Prime Video movies
Cloverfield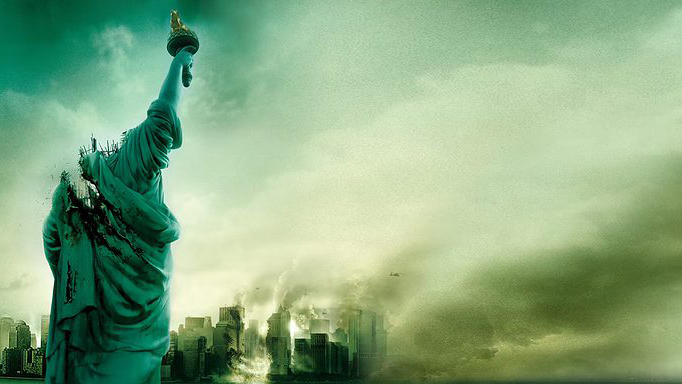 Release date: March 1
Cloverfield is an incredibly tense and thrilling found footage movie about an attack on New York by a massive monster. The story follows six characters as they try to escape the multi-storey-tall beast, making their way across the city while avoiding the film's primary antagonist and other small but not less dangerous threats. 
On the surface, Cloverfield is a typical monster movie. its found-footage style, fantastic acting, and brilliant special effects, though, make it an incredibly compelling watch. A worthy inclusion (in our opinion, anyway) on our new Prime Video movies list.
The Machinist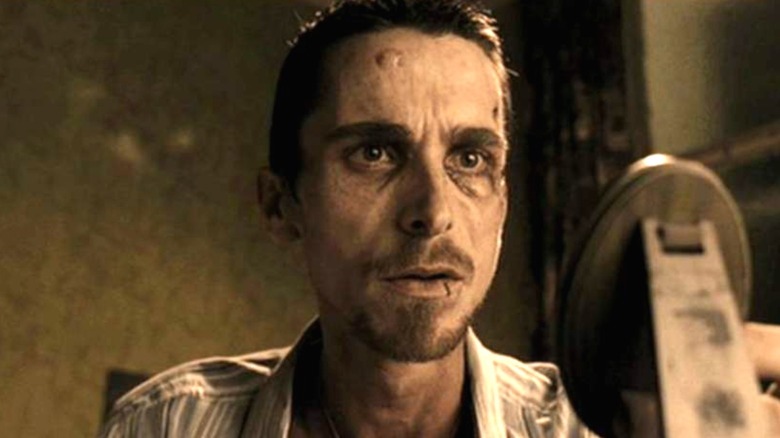 Release date: March 1
The Machinist is a cult movie for a whole host of reasons, but the most fascinating one is the amount of weight Christian Bale lost to play the leading role of Trevor Reznik, a machinist who struggles with paranoia after being unable to sleep for more than a year.
Bale pulls off the deeply upsetting and disturbing performance of a lifetime, mining the depths of this character with an emotional gravitas we've come to expect from the former Batman star. This isn't a family film or calming Sunday afternoon viewing. But, if you're looking for cerebral psychological thrillers, then The Machinist is a must-watch.
Annihilation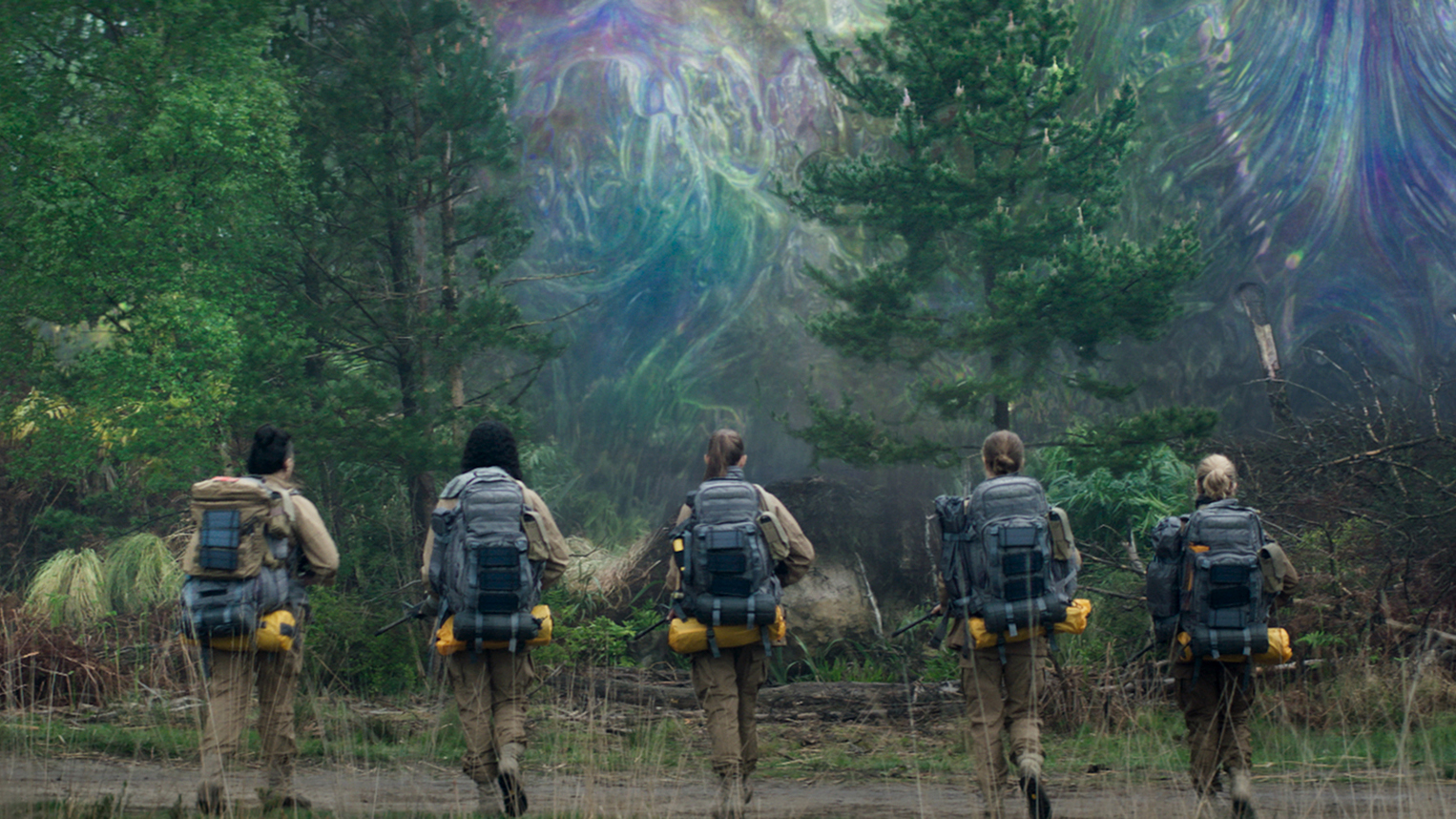 Release date: March 1
Based on Jeff VanderMeer's novel of the same name, Annihilation is a sci-fi movie about a group of smart women who must enter 'the shimmer', a quarantined forestry and coastline that's succumbed to a mysterious alien presence. 
Annihilation's fantastic cast is one of its greatest assets. Jennifer Jason Leigh, Natalie Portman, Oscar Isaac, and Tessa Thompson all perform stellar jobs in their respective roles, convincing us of the eerie goings-on inside 'the shimmer' are more than just some form of psychological torment. It's also directed by Alex Garland (of The Beach, Ex Machina, and Men fame). Expect plenty of unsettling atmospheric moments, mysterious goings-on, and sci-fi weirdness. Fans of sci-fi and body horror are in for a treat with this recently addition to our new Prime Video movies guide.
Somebody I Used To Know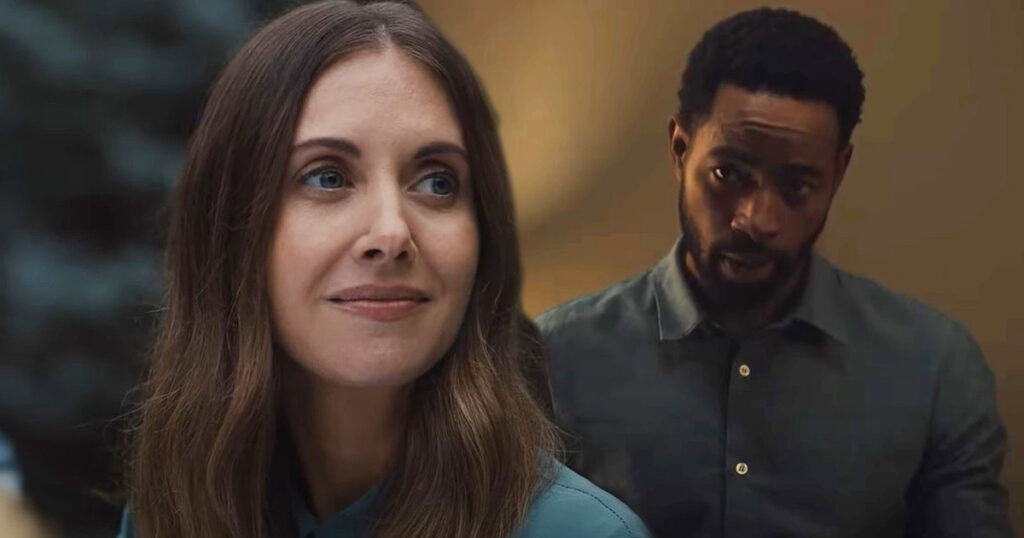 Release date: February 10
Somebody I Used To Know is a brand-new Prime Video Original starring Alison Brie (GLOW). It's a sweet rom-com in which Brie plays Ally, a workaholic film producer who bumps into her first love, Sean (Jay Ellis) and spends an intense evening with him reminiscing about their younger selves. Confusing things further, Sean is about to be married, and the woman in question reminds Ally of who she used to be – leading her to question the path her life has taken.
Somebody I Used to Know doesn't reinvent the rom-com genre. Nonetheless, it's a sincere, well constructed movie about identity and the choices (good and bad) we make as we go about our lives. With endearing performances from Brie and Ellis, this one makes for a cosy evening watch. Just don't blame us if you start questioning your own life's choices, you hear?
I, Robot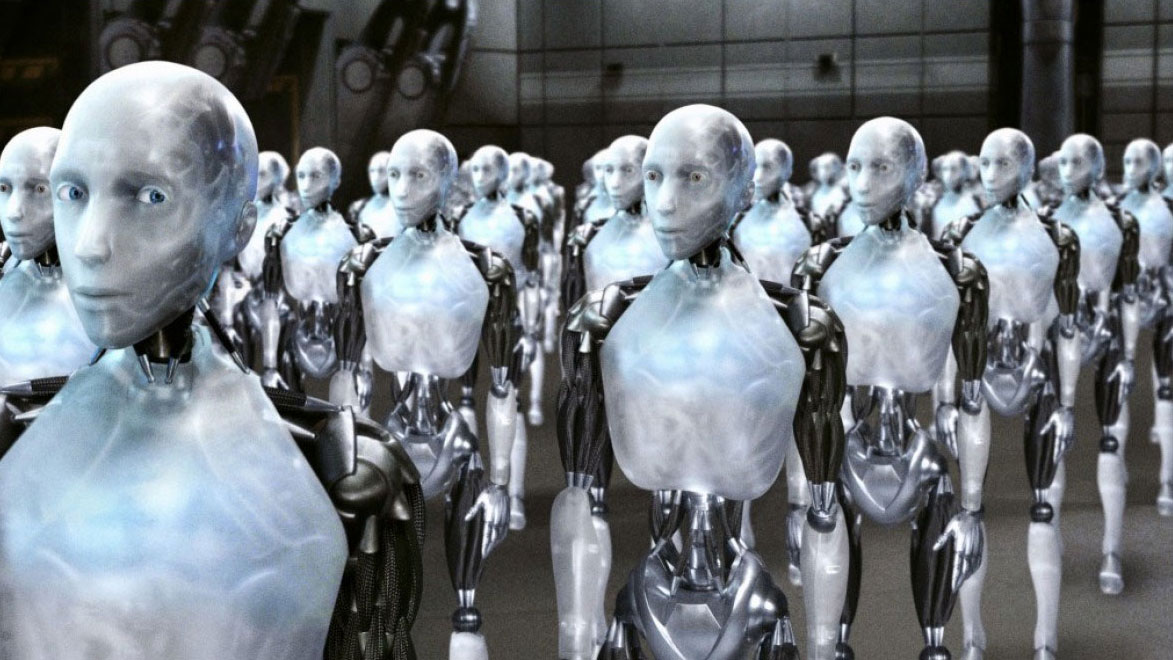 Release date: February 1
Not Will Smith's finest film, but a solid movie nonetheless. I, Robot imagines the future we all fear – one in which robots get too powerful. The year is 2035 and robots fill public service positions all over the world. To stop them, y'know, overthrowing their human masters, they must abide by three key rules. And all is going well – until the U.S Robotics Founder Doctor Alfred Lanning is found dead, allegedly by suicide. 
Technophobe Detective Del Spooner (Smith) believes he was killed by one of the robots and starts to investigate, going on to uncover a conspiracy that could bring down humanity. Yikes. 
I, Robot wasn't a critical success, but it was certainly a commercial one. There's plenty to dislike about this film adaptation of Isaac Asimov's Hardwired short story but, if you're searching for a sci-fi flick that doesn't require you to engage your brain, you could do far worse.
The Help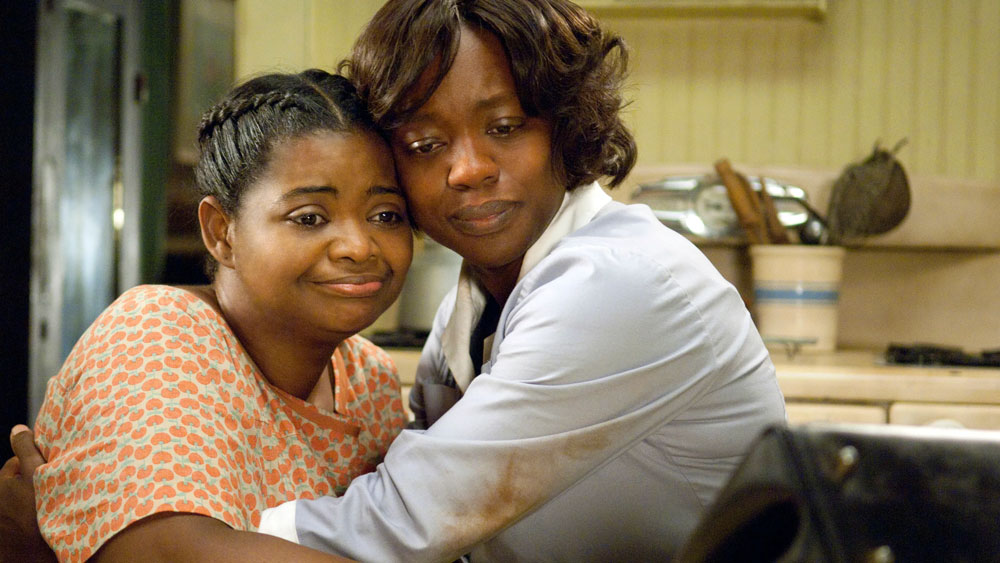 Release date: February 1
Based on Kathryn Stockett's novel of the same name, The Help is a period drama that explores racial relations in 1960s Mississippi. The premise is that an aspiring author decides to write a book about life in servitude to a white family, interviewing the Black women involved and turning lives upside down in the process. 
The Help has been criticised for enacting a "white saviour narrative", with even star Viola Davis expressing regret for the way the film focused on the stories of its white characters over its Black cast. Still, it's worth watching for the brilliant performances from Davis and Octavia Spencer alone.
Almost Famous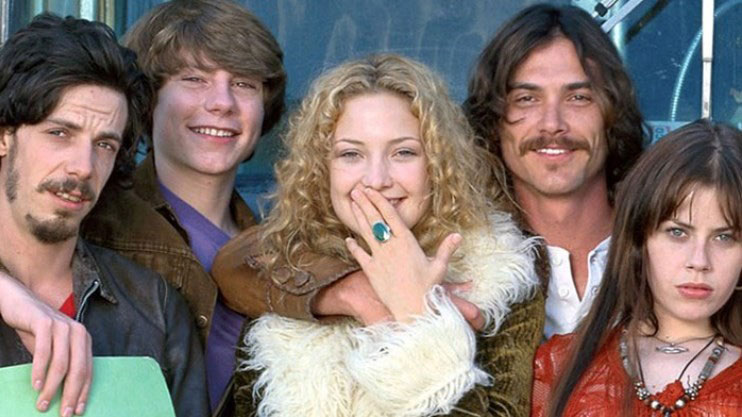 Release date: February 1
Almost Famous is a smart coming-of-age comedy set against the background of the 1970s music scene (but made in 2000). Fifteen-year-old William (Patrick Fugit) is a music super-fan who manages to land an interview for Rolling Stone magazine with an up-and-coming rock band. His overprotective mother isn't onboard, which gives him something to rail against. 
Funny and poignant, this is a deep dive into the life of a band on tour as seen through the lens of an idealistic teenager – groupies and all. It plays as a love letter to rock, set at the turning point of the music scene before disco took over. Frances McDormand and Kate Hudson also star. 
Invasion of the Body Snatchers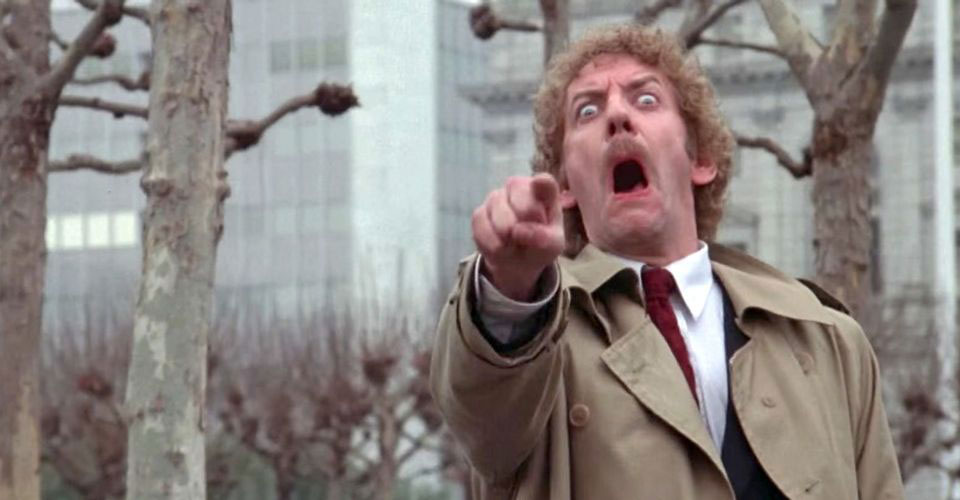 Release date: February 1
This 1978 remake of the classic sci-fi horror film stars Donald Sutherland, Brooke Adams, and Jeff Goldblum – and many consider this version to be the best of the four created so far. When alien pods land on earth, residents of San Fransisco start to notice their friends and family acting differently. What's happened? The clue's in the title. 
Phillip Kaufman made this film because he liked the original so much, and realised his remake could be a variation on the original themes rather than an out and out replica. The themes remain resonant decades after the movie, with the Cold War-esque ideas of infiltrators coming to spy on you only becoming more relevant with the increase in technology. Perhaps that's why there have been so many versions of this tale. Definitely one for your new Prime Video movies watchlist.
The Talented Mr Ripley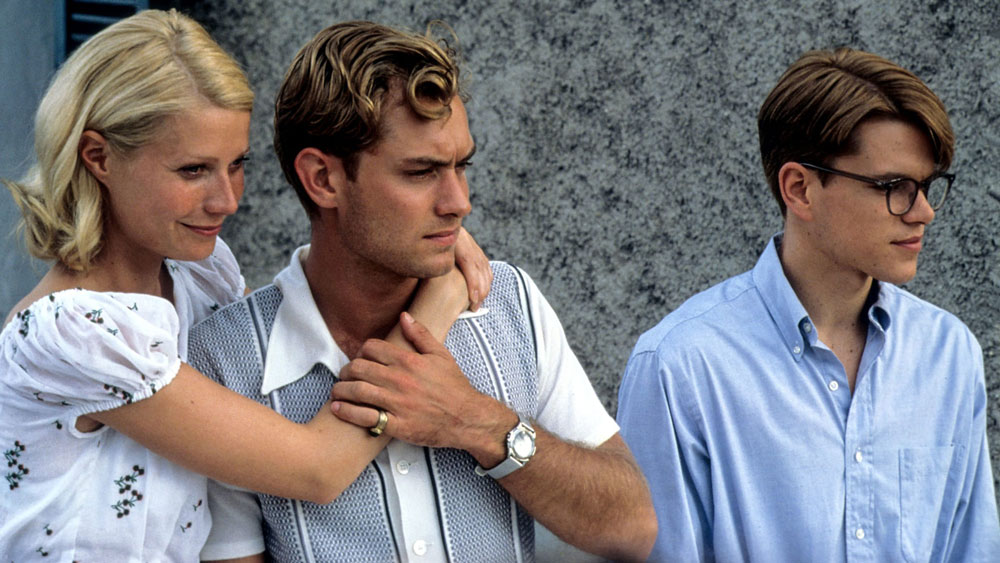 Release date: February 1
Matt Damon plays the brilliantly creepy Tom Ripley in this suspense thriller that will stay with you long after the credits roll. 
Set against the backdrop of always-sunny, seemingly carefree Italy in the 1950s, Tom is sent to bring back playboy Dickie Greenleaf (Jude Law) as Dickie's father mistakenly believes Tom knows his son from Princeton. Inherently shy and softly spoken, Tom has dreams of being accepted by his peers and, as he becomes obsessed with Dickie, his friends, and his lifestyle, events take a dark turn. 
Also starring Gwyneth Paltrow, Cate Blanchett and Phillip Seymour Hoffman, The Talented Mr Ripley was nominated for a roster of awards (including five Oscars) and was followed up with two sequels. It's almost 25 years old now, but it's still one of the best suspense-thrillers of our time.
Rambo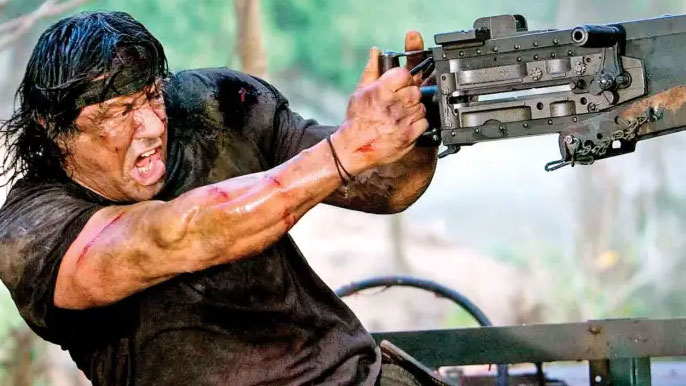 Release date: February 1
He might be best known for starring as the titular and legendary boxer in the Rocky movie franchise – find out more in our guide on how to watch the Rocky movies in order – but Sylvester Stallone's Rambo film series is as captivating a watch as his other most famous role.
Of the series' quintet of films, 2008's Rambo is pegged as the most average of the lot. That's to say, it's not brilliant, but it's not completely terrible, either (we're looking at you, First Blood Part II and Rambo: Last Blood…). Directed and co-written by Stallone, this one is the fourth film in the series and focuses on a wave political protests in Burma, with Rambo leading a rescue mission to free a group of Christian missionaries.
Though it was criticised for its unsubtle approach to the political situation (at the time, at least) and its gratuitous violence, Stallone's direction and performance has been widely praised. If you like gory action sequences, this is one for you.
For more Prime Video-based coverage, see our list of the best Prime Video shows. Alternatively, find out how much a Prime Video subscription costs.