The Nothing Phone (1) is a mid-range device, but for the Nothing Phone (2) it looks like the company could be targeting the high-end, as it's set to pack a high-end chipset.
Specifically, Nothing announced during MWC 2023 that the Nothing Phone (2) will use a Snapdragon 8 series chipset, which are the top mobile chipsets Qualcomm makes.
Of course, there is more than one Snapdragon 8 series chipset, otherwise it wouldn't be a series, and there's every chance the Nothing Phone (2) won't be using the top model, which currently is the Snapdragon 8 Gen 2, found in the likes of the OnePlus 11, nor a bespoke platform like you'll find in the Samsung Galaxy S23 line.
Whatever platform Nothing chooses, any Snapdragon 8 series chipset should make for a substantial upgrade on the Snapdragon 778G Plus found in the Nothing Phone (1), so this is promising news, especially as our review of that phone listed the chipset performance as a weak point.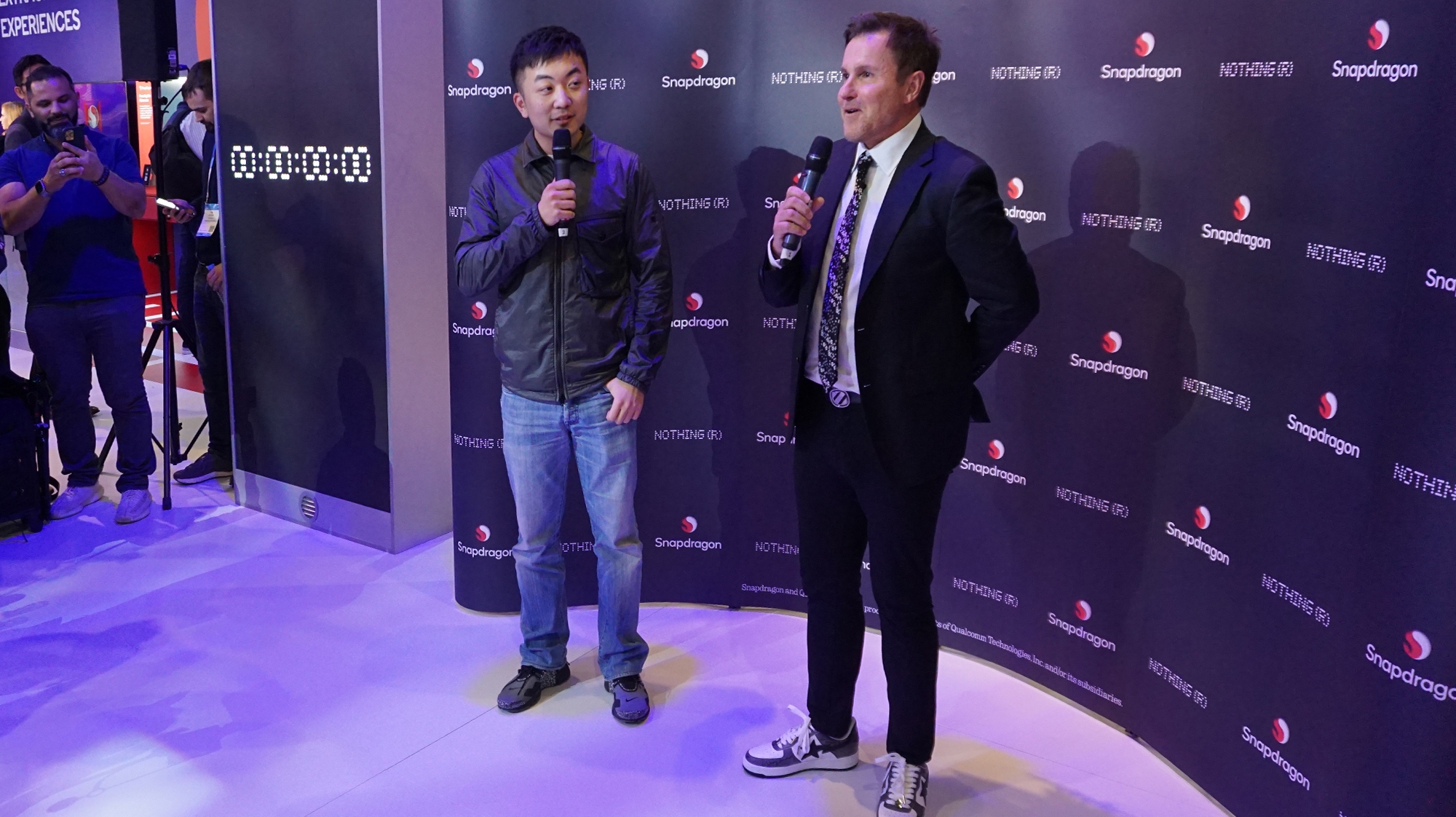 We might learn exactly which 8 series chipset will be used soon too, as Nothing has said we'll hear more in the coming weeks. Unless Qualcomm is making something new, the phone will use either the Snapdragon 8 Gen 1 (found in the OnePlus 10 Pro among others), or the Snapdragon 8 Plus Gen 1, found in the likes of the Samsung Galaxy Z Flip 4.
Either way, that makes for a powerful platform, and sounds like a promising upgrade – though of course it might mean this is also a more expensive handset than the Nothing Phone (1), and that phone's price was one of its best selling points.
It sounds like Nothing is confident about the phone, as Carl Pei, CEO of Nothing, told us that "our engineering is a lot stronger than before. We had a lot of partners that were helping us on the outside, but today we have almost a hundred people, so the maturity of products at the same stage, is a lot higher
"We've run a lot of prototypes, unfortunately we can't really share them just yet, but it's been going much better than before."
---
Analysis: what we know about the Nothing Phone (2)
So far, other than this news of the chipset, the Nothing Phone (2) is mostly a mystery, but not completely.
Nothing has confirmed that – unsurprisingly – the phone will land this year, and has also said that it will be a "more premium" smartphone, which fits with this chipset news.
Additionally, Nothing has previously said that the company is focusing on software improvements with the Phone (2).
Beyond that, we'd imagine that it will have a similarly head-turning design, but as for other features like the cameras and battery, that's anyone's guess for now. Hopefully we'll find out more about this promising Android phone before long.