Polar watches are generally very good running and triathlon devices, but they're very stripped-back when it comes to looks and functionality.
With excellent running metrics and GPS credentials, they can go toe-to-toe with Garmin and Apple in our best running watch tier list, but their lack of functionality outside of exercise stops them from being serious rivals to devices from Apple and Samsung, and the Google Pixel Watch, in the lifestyle space. They don't run third-party apps, or offer much connected functionality outside of basic notifications. 
All that could be about to change, though, with Polar hinting that its next watch could run Google's WearOS operating system. This information comes from Polar's CEO Sander Werring, in an interview with Wareable. 
"Yeah, it's an option," Werring said during the interview. "This is really a state of technology kind of a question. And we do see this technology now appearing."
Polar's last watch on Android's platform, the Polar M600, was released in 2016 when the operating system was still called Android Wear, and Werring went on to say the M600 was ahead of its time. 
"We had to do too much heavy lifting in those days because there was no reference whatsoever for this type of technology on Wear OS… sometimes that's the case with innovations; sometimes you are too early."
Polar has already begun licensing its suite of fitness metrics to partners, such as the Casio G-Shock announced last week, and Werring hints that could be the way forward to access other technologies Polar doesn't provide at the moment, such as electrocardiogram scans, better known as ECG.
Many of the other best smartwatches, including Apple Watches, offer ECG scans, but Polar has never gone in for it. Having its watches in the WearOS ecosystem would allow other developers to handle the ECG functionality, while Polar focuses on what it's good at.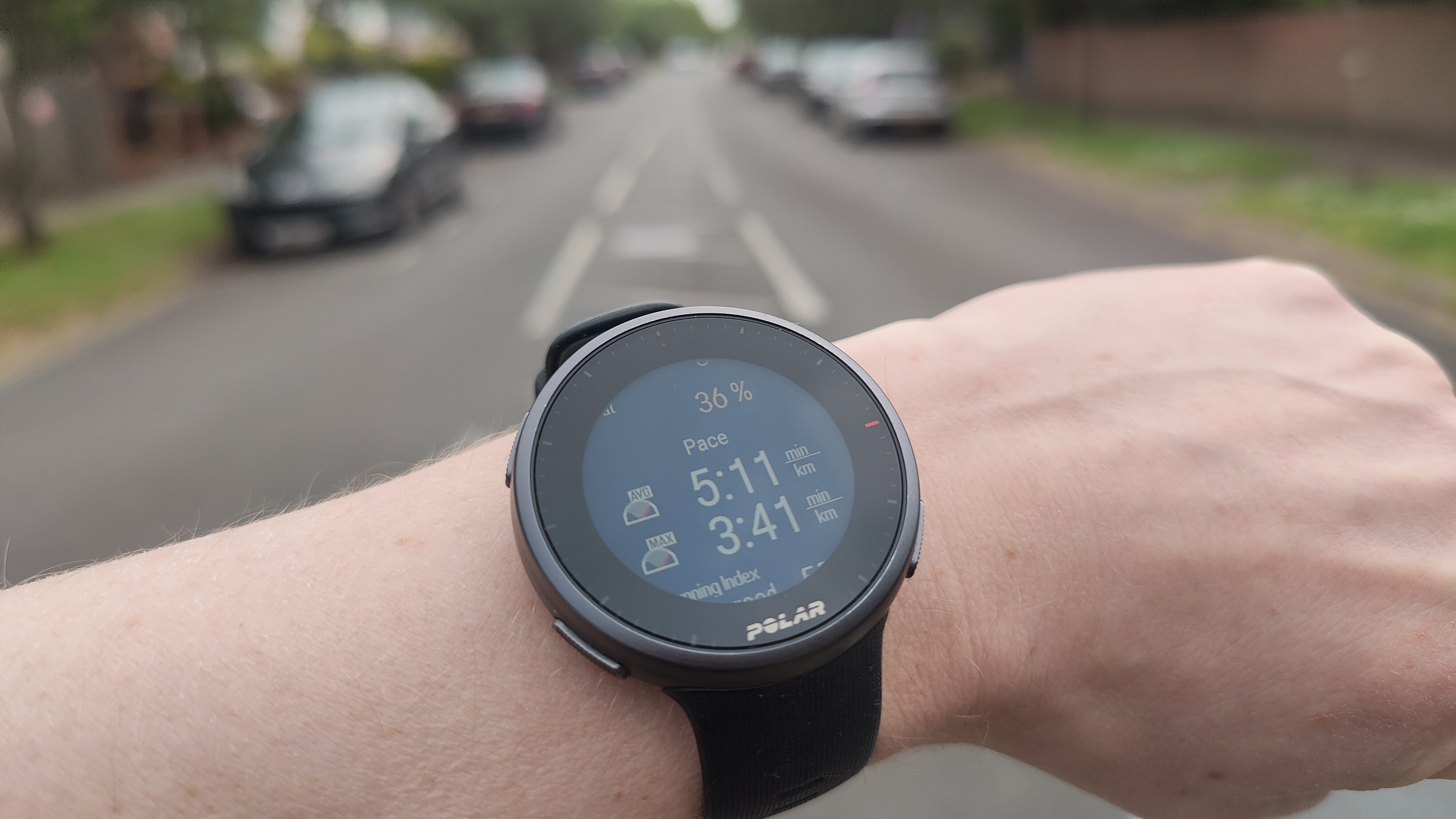 In our Google Pixel Watch review, we said Fitbit integration with Google could be tighter. I like Fitbit's ecosystem from a general design point of view, but if you're a regular runner, Polar's advanced selection of running metrics is better. 
You get on-wrist running power to measure the effort you exert on a run (which Fitbit doesn't do); GPS features such as Track Back, which brings you back to the start of a route (which Fitbit also doesn't do); plus stride length, cadence, and all manner of other sophisticated metrics, all laid out in an easily accessible way, and which users don't need an additional premium subscription to access.
If Polar could roll its excellent fitness features into a truly connected WearOS smartwatch, it would be a force to be reckoned with. And Google would have nothing to worry about, as all this would still be based on Google's own WearOS platform; indeed, it's a sign that WearOS is maturing as intended.
The fact that other companies want to piggyback on the success of WearOS could, though, be a blow to Apple, as the emergence of new and improved connected devices on WearOS 3.5 would see the smartwatch space flooded with high-quality Google-based products, creating more choices than ever – and fewer reasons for Android users to switch to Apple.