The best MacBook for students is going to be the one that best serves their educational needs. It's true that there aren't as many choices in the MacBook family that budget-minded students can afford. At least not compared to what Windows have on offer. However, there are more than enough compelling options if you know where to look.
MacBooks are among the best laptops on the market. However, students, especially those in college, often need something affordable, and the best MacBook and Macs generally have a reputation for being expensive. However, there are ways around paying full price. First of all, Apple always offers discounts and promotions for students, especially during big sale events and back-to-school season. There's also the fact that slightly older models can go on sale at online retailers whenever new models are launched.
Now that you know the tricks to getting a MacBook that's affordable enough for students, it's just a matter of figuring out which model is right for your matriculating needs. A lot of it depends on what program of study a student is planning to pursue. And, we're here to help.
We've tested and reviewed every single MacBook that hit the shelves, and our top picks of the best MacBook for students below should set you off the a good start. Take a look at our picks for every type of student, as well as the best MacBook deals available right now.
If you think a MacBook isn't for you, you should check out the best Windows laptop for school, since there are literally hundreds of Windows laptops to choose from.  Or if you don't need anything as robust, one of the best Chromebooks for students might do the trick.
The best MacBook for students 2023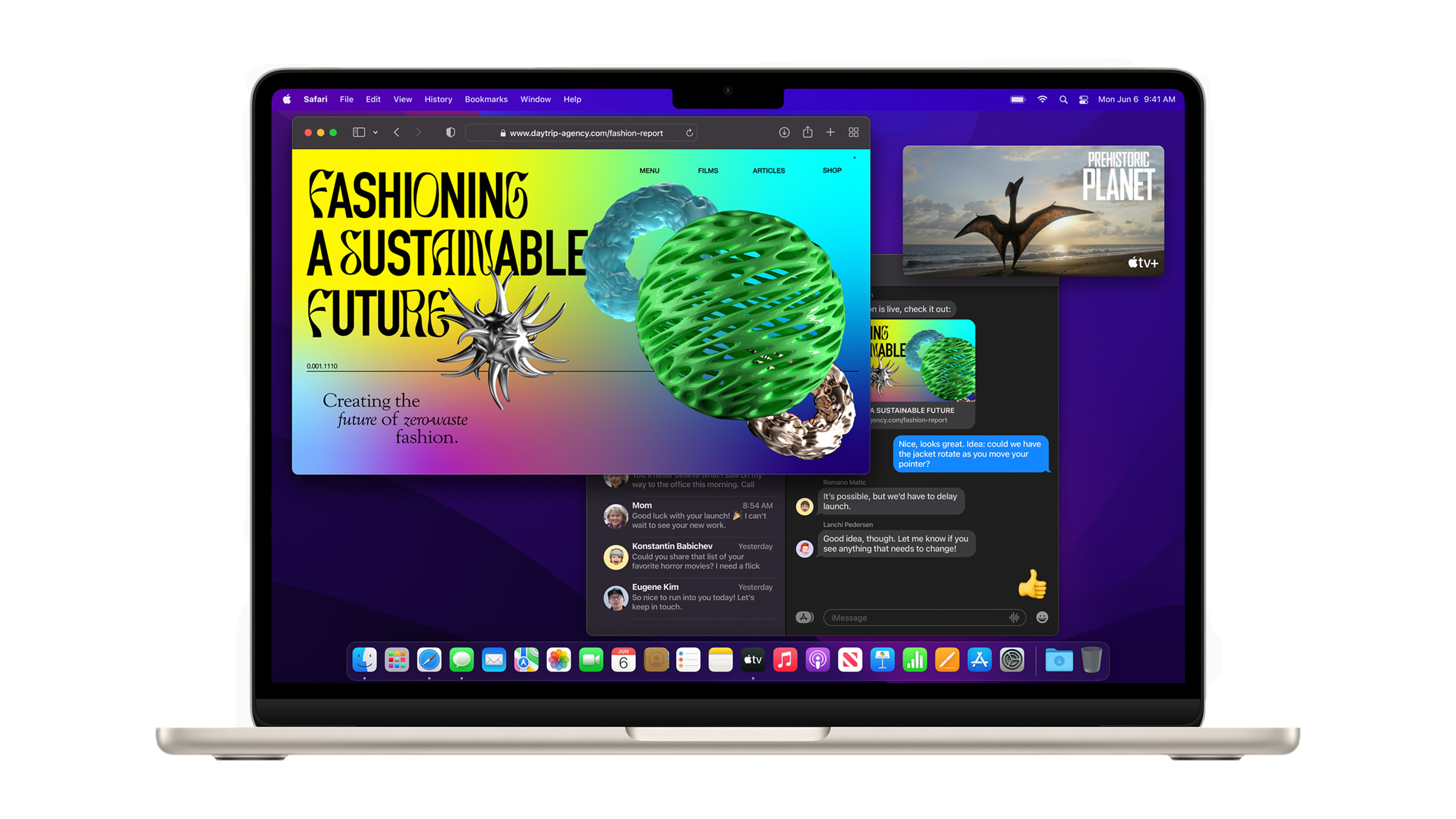 While the MacBook Pros have the sheer performance suitable for power users and content creators, for the rest of us, there's the MacBook Air (M2, 2022). That isn't to say that it's not powerful in its own right. On the contrary, we found its performance to be exceptional during testing, tackling 4K video editing and music production workflows fast and in silence (thanks to its fanless design). In some benchmark tests, its single-core performance is even on par with the MacBook Pro 13-inch (M2, 2022).
It isn't just its specs that saw an upgrade over its predecessor. Its battery life got a 5-hour uptick, giving it 16 hours of use on a single charge, while its screen is bigger and its design is better. We may not have gotten those full colors that the iMac 24-inch is sporting, but you're getting a far more modern design here. It's even thinner and smaller while offering a bigger screen size.
Just keep in mind that this is an expensive. If you're on a tighter budget, then there are other cheaper options on this list.
Read our in-depth Apple MacBook Air (M2, 2022) review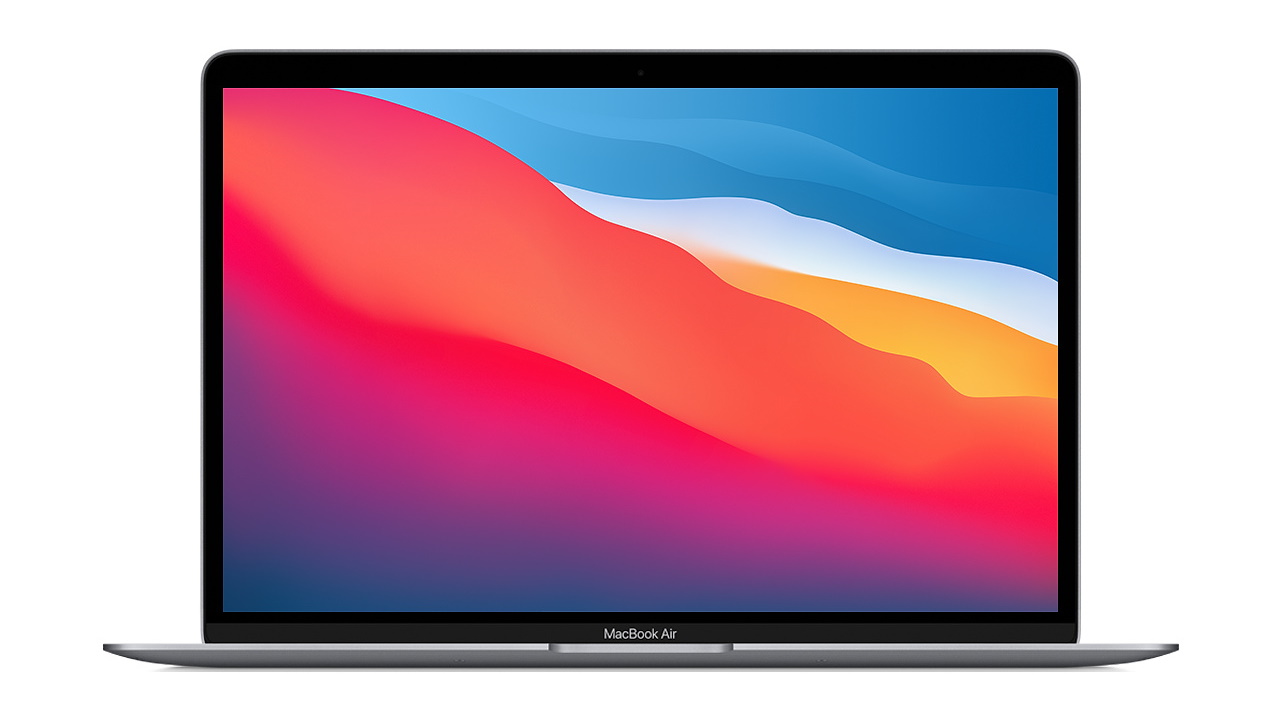 Apple rolled out their much-talked-about M1 silicon chip that's so far been a real game-changer. And, the first laptop to receive it is the company's thinnest and lightest, putting it on the list of the most exciting Apple laptops of recent years. 
The MacBook Air (M1, 2020) came impressively close to the performance of the more expensive 13-inch MacBook Pro (M1, 2020) during our testing, and despite its fanless design, we didn't notice any major incidents of throttling. It also lasts around four hours longer than its predecessor.
Even with the launch of the new MacBook Air (M2, 2022), the M1 MacBook Air is still plenty powerful and also much less expensive, especially if you can get it on sale. Touting excellent performance alongside brilliant battery life while staying reasonably priced, the M1 MacBook Air is hands-down overall the best MacBook for students in 2022.
Read the full Apple MacBook Air (M1, 2020) review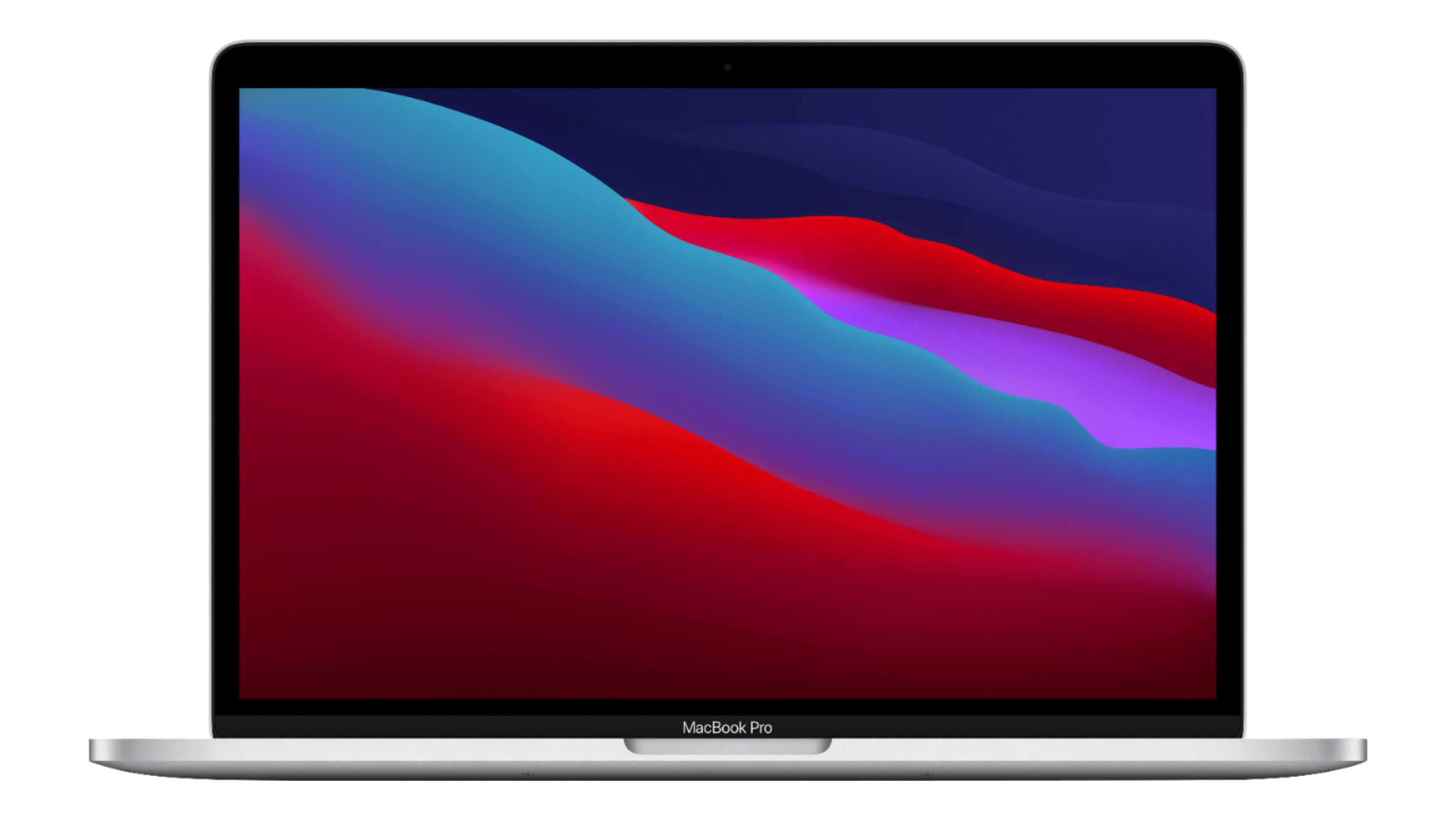 The MacBook Pro 13-inch (M1, 2020) may not have gotten a massive design overhaul, but what it lacks in that department, it makes up for big-time in performance and battery life. Thanks to Apple's groundbreaking M1 chip, the 2020 MacBook Pro 13-inch delivers excellent performance and exceptional battery life. 
Its performance is so impressive, in fact, that it can easily handle 4K – and even 8K – videos. It kept up admirably with Final Cut Pro, allowing us to scrub through the footage while showing a preview of the video at the same time. And, while it's true that the MacBook Air (M1, 2020) is comparable in performance, the fact that the MacBook Pro 13-inch (M1, 2020) has fans means it can work harder and longer.
As for its battery life, it lasted 13 hours and 22 minutes during testing, offering users a 5-hour bump over its Intel counterpart. Whether you're in high school or in college, this is the best MacBook for students if you're looking for a powerful laptop that keeps things small and lightweight. This 
Read the full Apple MacBook Pro 13-inch (M1, 2020) review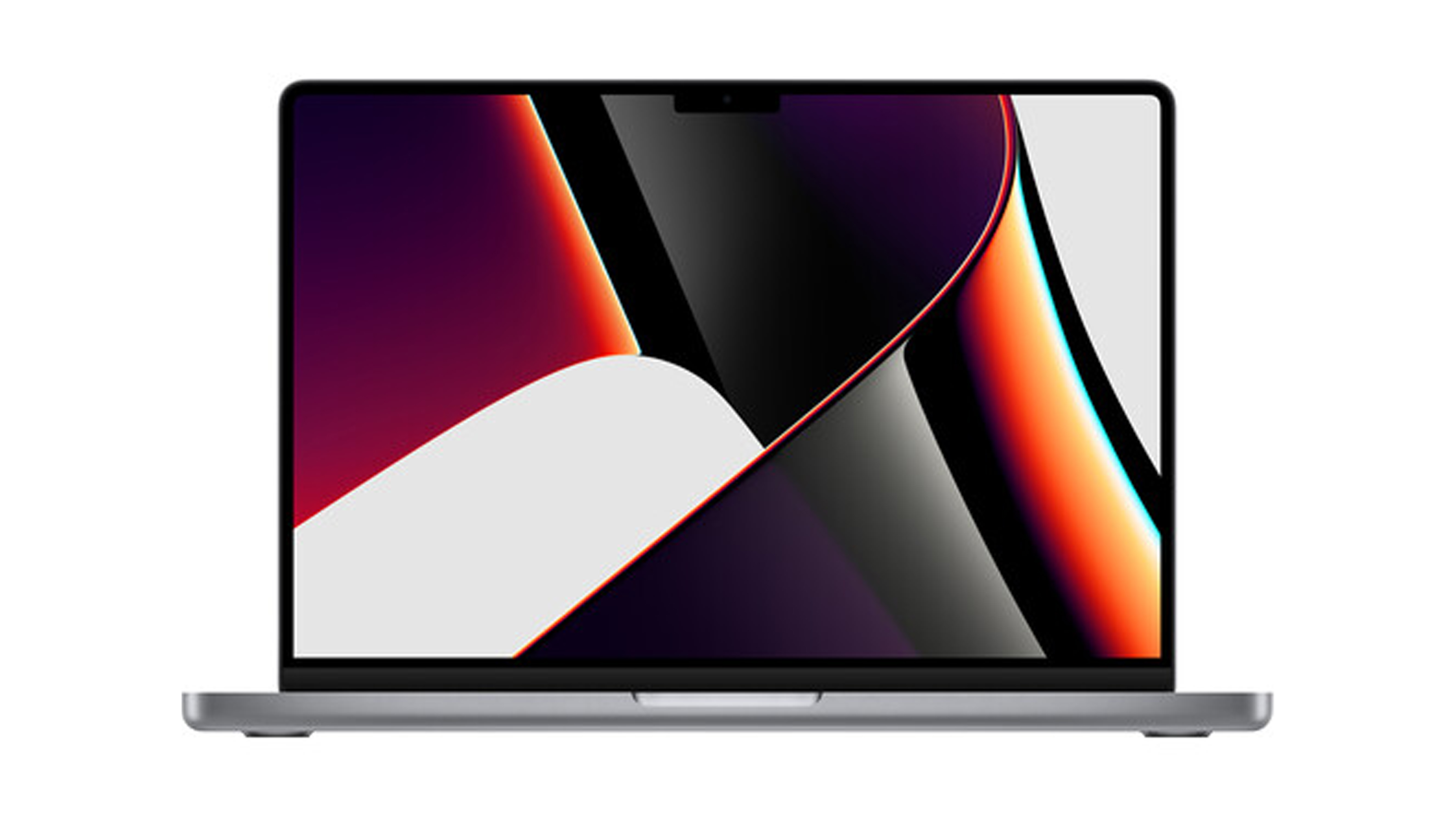 The MacBook Pro is now its truest self with the launch of the MacBook Pro 14-inch (2021) and its 16-inch counterpart. Armed with the new M1 Pro and M1 Max, MacBook impresses with breathtaking power and equally breathtaking battery life – just what every professional needs and deserves. 
It really shines when it comes to heavy duty professional-grade creative work, allowing us to create complex 3D scenes in Cinema 4D and to edit 8K video in Final Cut Pro seamlessly during testing. Apple then rounds it all out with its XDR display with 1600 nits of peak brightness and a wide color gamut. It's one of the most impressive displays we've seen in a laptop.
There's also an SD card slot, an HDMI port, and three Thunderbolt 4 ports, all of which can stay available thanks to MagSafe charging being back. It's among the most expensive MacBook Pros ever launched, but it's also certainly among the best.
Read our in-depth Apple MacBook Pro 14-inch (2021) review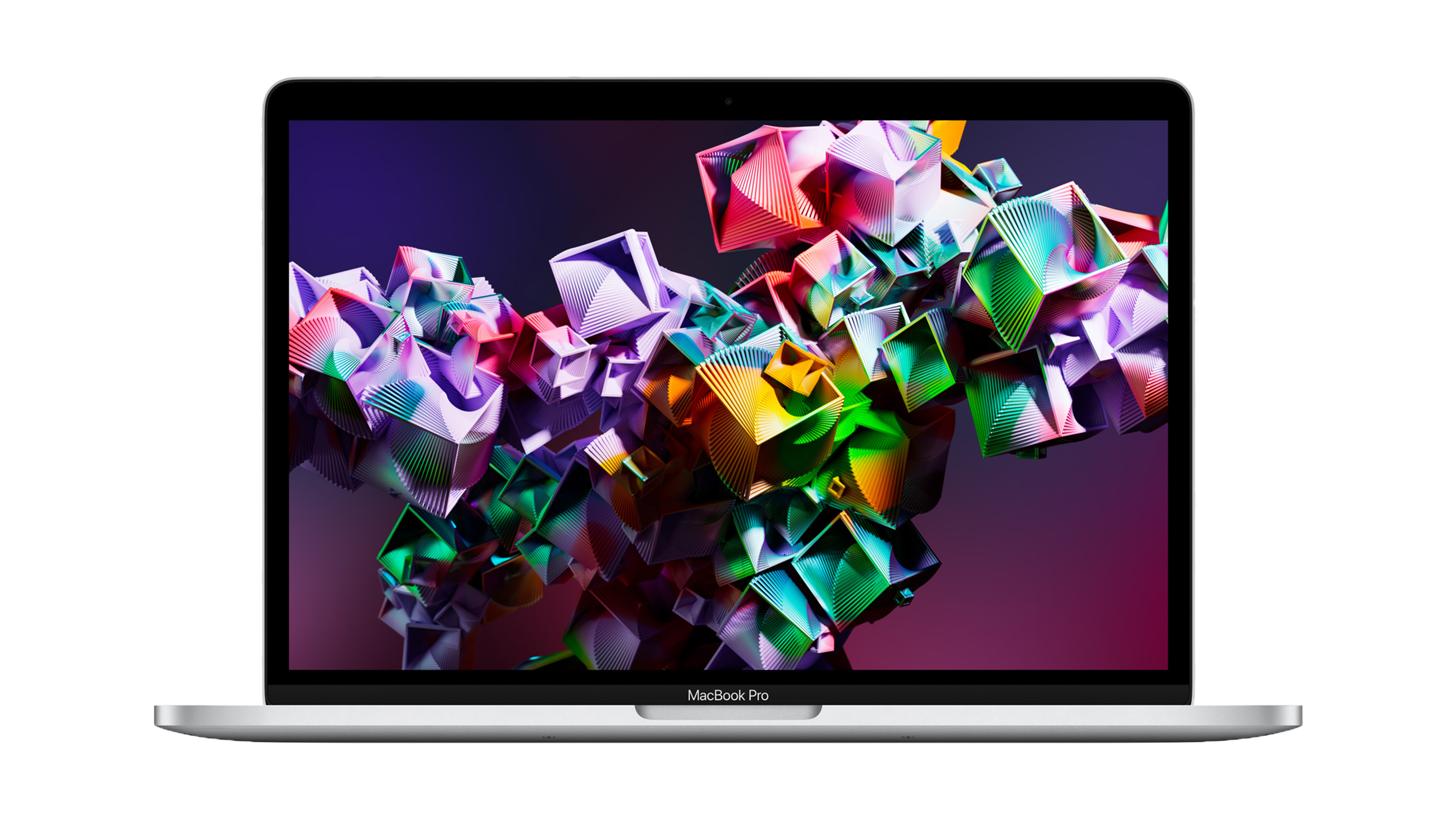 The Apple MacBook Pro 13-inch (M2, 2022) might not come with a new design update, which makes it look and feel a bit redundant, especially because the M1 version is pretty impressive in its own right. However, while there's nothing exciting about its outside, Apple's brand-new M2 chip certainly makes up for it in a massive way.
If you already have the M1 MacBook Pro 13-inch, this might not be worth an upgrade – unless, of course, you need a bit more power. In our tests, this 2022 model achieved better performance in both single and multi-core CPU tests. That means a noticeable boost in its multitasking capabilities, allowing users to open and utilize various applications open at once. 
It also scored around twice as much as the Intel Core i7-1185G7-powered Surface Laptop 4, and lasted almost two hours longer than the M1 MacBook Pro 13-inch in our battery life test. That's while keeping the same price tag as before.
Read our in-depth Apple MacBook Pro 13-inch (M2, 2022) review
Today's best student MacBook deals