I'm a little disappointed that Apple didn't give a name to the yellow it splashed on its iPhone 14 and iPhone 14 Plus. It's just yellow, or Yellow iPhone 14. At least the really deep blue got 'Midnight' but Apple clearly had no interest in something like "Banana Yellow," "Sunflower Yellow," or "Merengue Yellow."
Look, it's not just me. After I unboxed the gleaming yellow handset and showed it to coworkers and colleagues, more than one asked about the name. They, too, were sad that Apple didn't go the Samsung route and name it, say, "Lemon Yellow" like Samsung's "Bora Purple," which when translated out of Korean means "Purple Purple."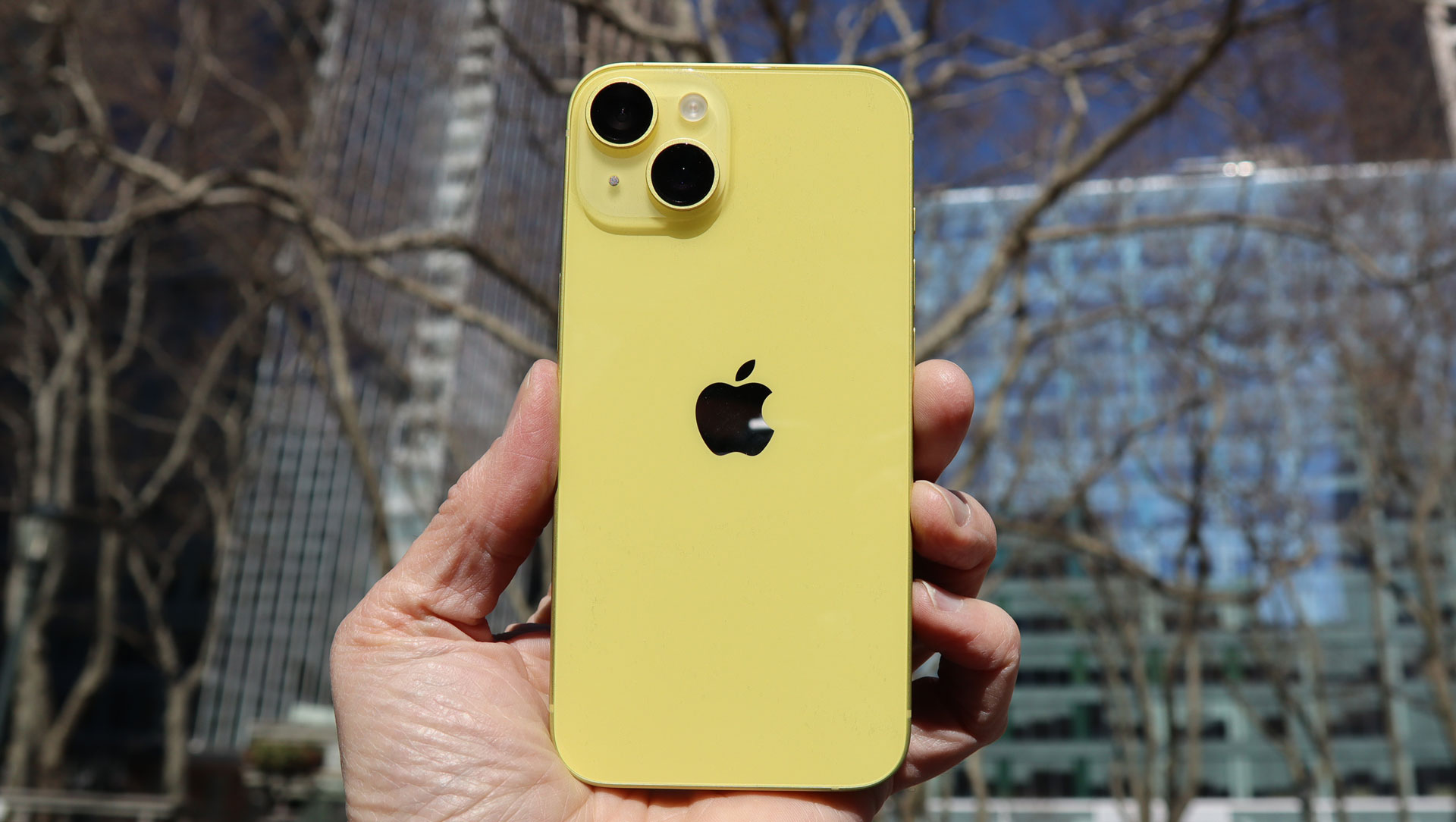 The new color variant, which takes the total of iPhone 14 color options to six, was unveiled without fanfare on Tuesday (March 7). It brings a glossy yellow back, a burnished yellow tinted metal band, and new pale yellow wallpaper to the iPhone 14 and iPhone 14 Plus. They go on pre-order on March 10, 2023, and ship on March 14.
Aside from the cheery new finish, there is nothing different about this iPhone 14 (the iPhone 14 Pro and iPhone 14 Pro Max do not get the new hue). there's the same dual 12MP rear camera system and front-facing, 12MP TrueDepth camera; the same 6.1-inch Super Retina XDR display; and the same last-gen A15 Bionic CPU. It's just as good an iPhone now as it was when I reviewed it in a different color.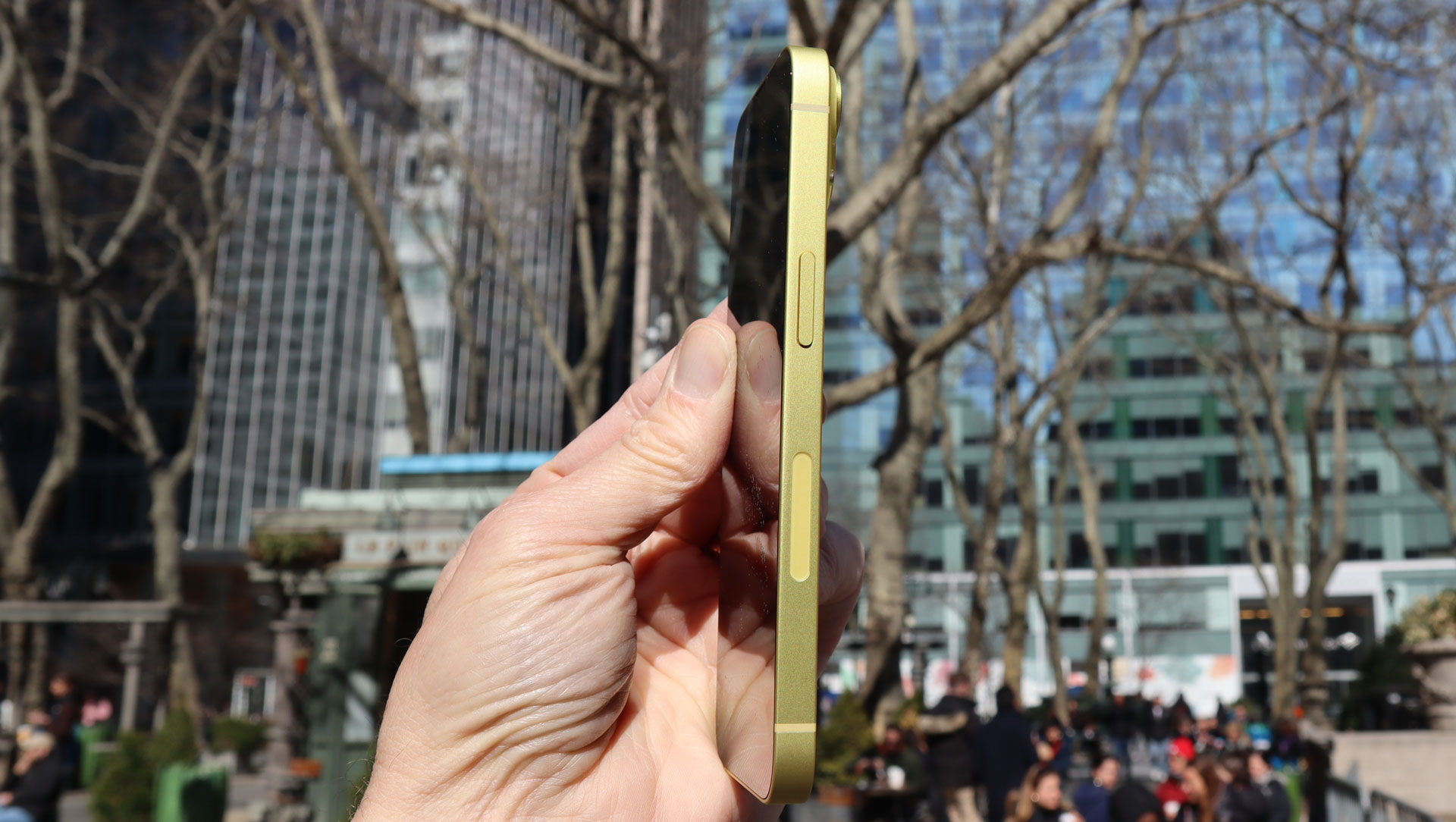 My take
When I was in kindergarten, the teacher asked us all our favorite color. In a panic, and because I had not once in my five years considered this question, I blurted out "yellow." Before long I had yellow shirts, hats, and a yellow placemat with my name on it. The color has stuck with me for decades. Even now, if you were to ask me my favorite color, I'd say, " yellow," while secretly still having no idea.
Now, as I stare at this lovely and quite cheerful 6.1-inch smartphone, I'm confronted again with the question of color preference. This is a gorgeous smartphone. As always, Apple puts the color under the rear panel glass and basically embeds it in the metal band surrounding the phone. This enhances the premium look and feel. But how do I feel about the color?
Image 1 of 4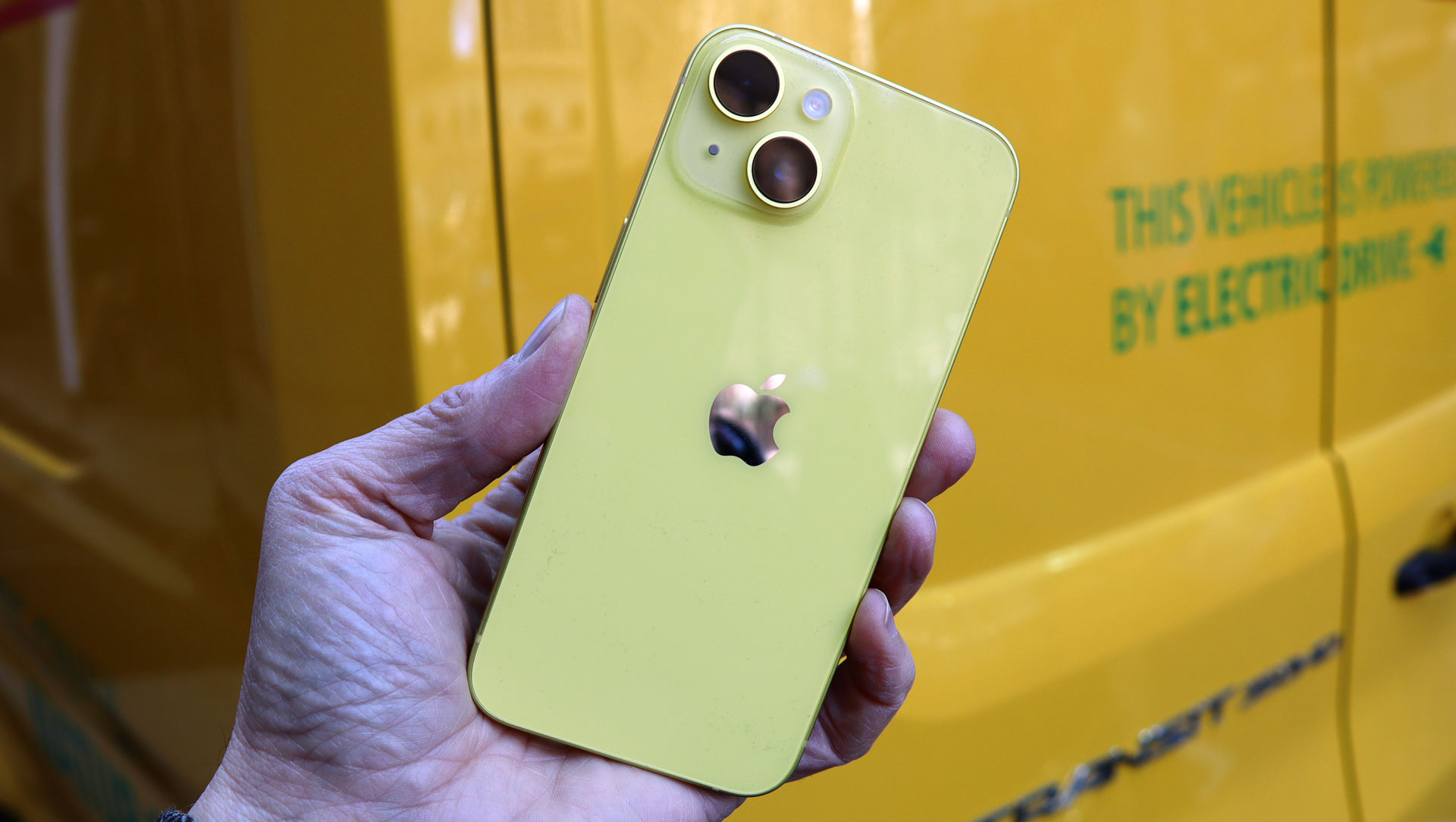 Image 2 of 4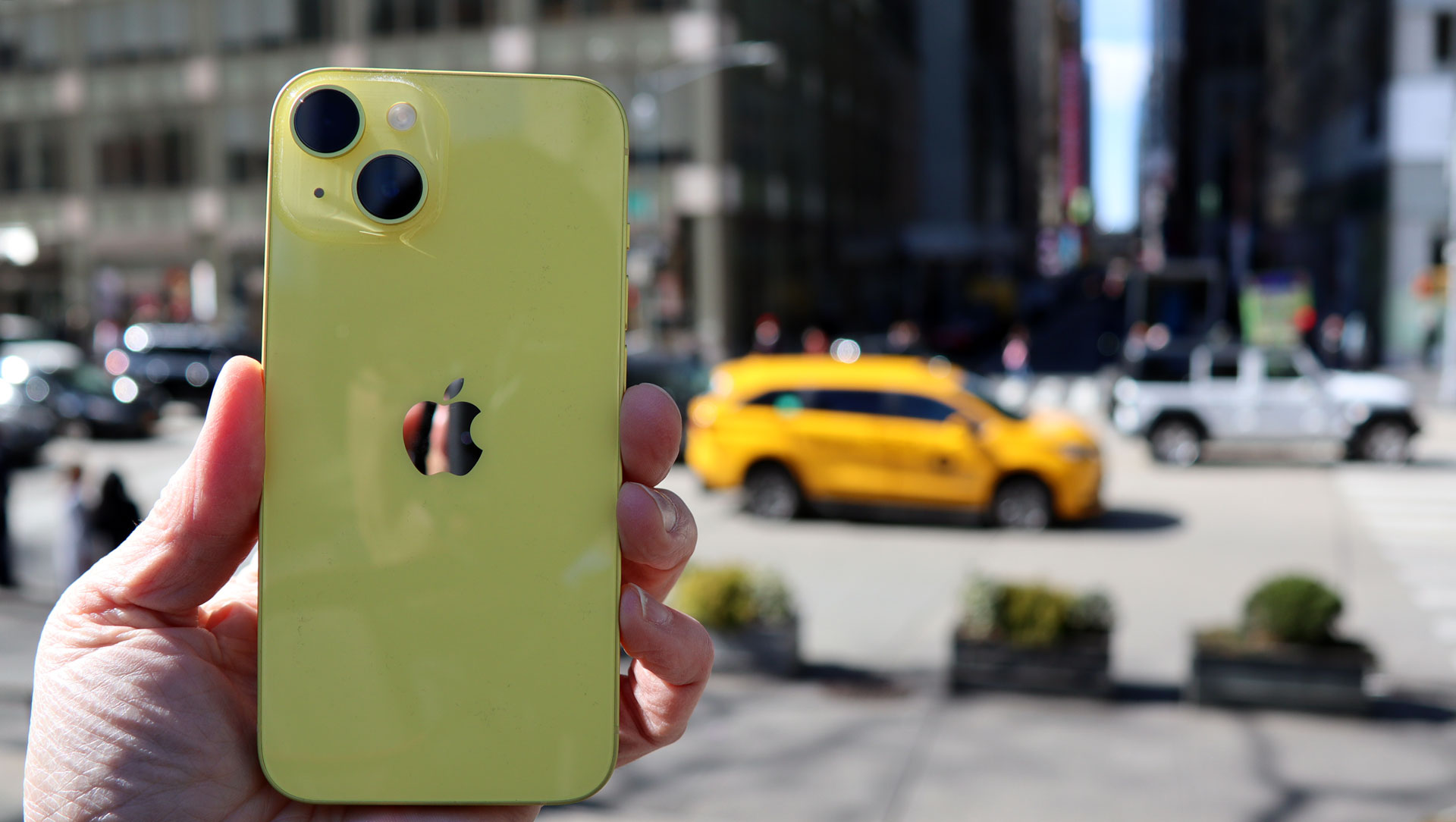 Image 3 of 4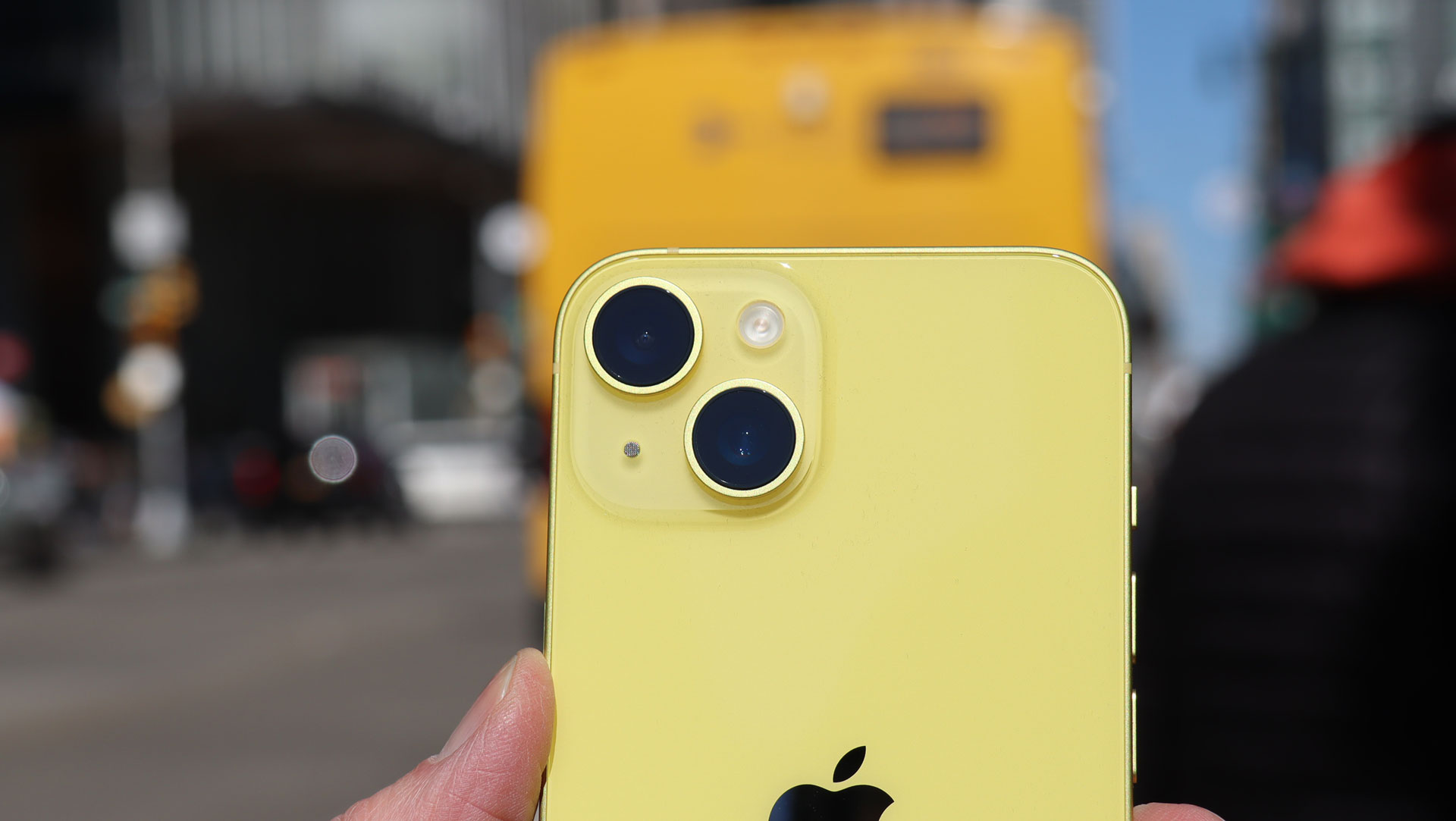 Image 4 of 4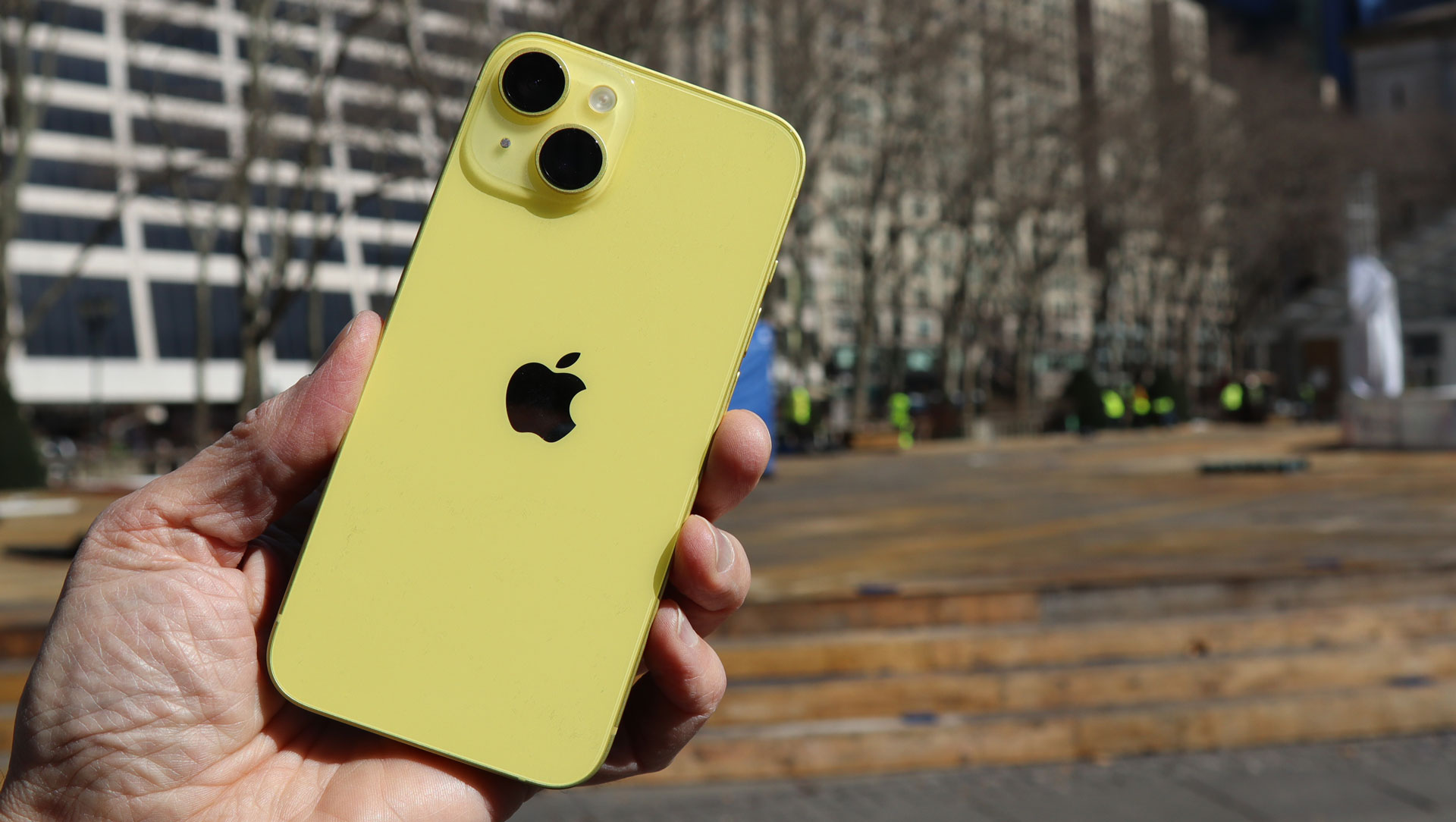 Unlike the Purple iPhone 14 or my Space Black iPhone 14 Pro, the yellow iPhone 14 almost shouts, "look at me!" There is no way to hide this handset when you take it out of your pocket. And don't think the yellow MagSafe case will save you from looks. It's an even brighter shade of yellow.
As for the new yellow theme wallpaper, which will launch soon in an iOS update, it's the picture of subtlety. You might not even realize it has a yellow tint.
I took the phone outside and held it in front of a yellow truck, a yellow bus, and a New York City yellow taxi cab. Guess what? None of those things are truly yellow. They're all various shades of orange. The yellow iPhone is true yellow, my friends.
After I'd had my fill of the yellow submarine iPhone experience, I started asking for more third-party input.
Yellow phone Reactions
I just held the yellow iPhone 14 up in front of people and waited for reactions. It never took long. Yellow smacks you in the face. Most people I spoke to seemed pleased, or at least intrigued, by the new DayGlo finish.
One guy pointed out that yellow is coded "neither masculine nor feminine," which is a pretty astute observation. This is a springtime (if you live in the northern hemisphere) color that could appeal to all. Perhaps Apple is releasing it now and in this color to propel iPhone sales (I have no information that they're slow at all) with a hue that anyone can carry.
Now here's something I hadn't considered: changing tastes. I recently redid my kitchen and instead of muted tones, we went with bold, deep blue cabinets. It's lovely. I don't think we would've considered yellow but then we're probably not that on-trend.
I also think Michelle nailed it on the color: Frozen mango sorbet.
Okay, John's issues seem to go beyond the yellow, but I've heard this sentiment elsewhere. Yellow is not groundbreaking and, as others pointed out, we'd be more excited if Apple paired this announcement with the introduction of yellow AirPods.
Instead, Apple seems to want credit for introducing a yellow iPhone 14 as if it's some kind of innovation. It's not, clearly.
A rather unscientific Twitter poll seemed more in line with John's sentiment, with most people saying they didn't like it very much. On the bright yellow side, more than a third said they love it.
John's frustration was an outlier among the insta-reactions I got.  Most people seemed either enchanted by the new color or at least willing to admit that it will get noticed.
I wonder who might feel torn between buying the yellow iPhone 14 they want and a high-performance iPhone 14 Pro, which is not available in yellow.
Michelle, though, countered with the notion that "regular people" (meaning people who haven't dedicated their lives to geeky pursuits) will probably choose this Yellow iPhone 14 over an iPhone 14 Pro and Pro Max.
Maybe so.
At the very least, I have to agree with one colleague who told me that when you take it out of your pocket, "people are gonna go 'wow.'"